Fivewalls is your home selling guide
Our real estate agents do more than help you sell your home. Your Fivewalls Certified Agent will be your key advisor to help you get the best value for your property.
In this article:
Step 1. Research and interview at least 3 real estate agents
It is recommended that you interview at least 3 real estate agents to ensure you are getting the best agent to sell your home. It is not always best to go with an agent who offers you the lowest commission as this may lead to less money and more stress in the long run.
Step 2. Sign a seller's agreement
Once you have selected the real estate agent you want to work with, you will sign a seller's agreement. Your agent will walk you through this document.
Step 3. Get your home ready
Your real estate agent will work with you and provide you with tips on how best to get your home ready to put on the market. This may also include having staging done and professional photography.
Step 4. List your home on MLS
Once your home is ready your real estate agent will put it on MLS (Multiple Listing Service). This will show prospective buyers and buyer's agents that your home is on the market. Your real estate agent will also spend time and money marketing your home.
Step 5. Open houses and showings done by your Realtor
Now that your home is officially on the market, potential home buyers will want to come view your home. This will be done through scheduled showings and open houses. It is important that you communicate to your real estate when the best times for these are as you will need to be out of the home. As well, you will need to keep your home clean and organized at all times to accommodate showings.
Find the Ideal Real Estate Agent For You
Tell us about the property you want to sell. We will recommend the best agents near you who match your needs.
Step 6. Receive offers
Depending on the market you may receive multiple offers or only one at a time. Your real estate agent will walk you through the details of each offer to ensure you are satisfied with the offer you select.
Step 7. Accept an offer
Congratulations, you have accepted an offer and have successfully sold your house. Your real estate agent will now walk you through the paperwork and send it to your Mortgage Broker and lawyer.
Step 8. Move out
Give yourself plenty of time to pack and remove your furniture and personal belongings. As well, ensure you do not remove anything from the home that was included in the buyers offer. If you are unsure of if item should stay, ask your real estate agent.
Step 9. Sign the final paperwork on closing day
On the day of closing you with meet with your lawyer to sign the final paperwork. Here you will also give your house keys to your lawyer to provide to the buyers. Ensure all your belongings are out of the home as the home will now belong to the buyers.
How much is my home worth?
Fill out the form to find out how much your home is worth. Get 3 estimates from top-rated real estate agents. It's free.
Can I negotiate commissions?
Real estate commissions are negotiable. Keep in mind that some agents will agree to reduce their fees right upfront. Some agents will not lower their fees because of the services they offer.
Services might include staging the home, taking professional photos, and handling appointments – it could make selling or buying a home much more comfortable. Agents at Fivewalls are happy to explain why they charge commission and the services that they offer.
Questions to ask your real estate agent when selling your home:
How do you arrive at the listing price?
Can you show me comparables of homes sold in the past three months?
Do you offer home staging, professional photography and marketing services for my home?
Have you sold homes like mine in the area?
How will you communicate with me? Phone, text or email?
What is your commission rate and what does it include?
Will I be working directly with you or do you have team members?
Can you show me comparable homes that have sold in my neighborhood?
The Cost Of Selling a Home
| Home Selling Price | $600,000 | $1,000,000 |
| --- | --- | --- |
| Commission (Listing Agent) 2.5% | $15,000 | $25,000 |
| Commission (Buyer's Agent) 2.5% | $15,000 | $25,000 |
| Legal Fees & Disbursements | $1,000 | $1,000 |
| Commission HST | $3,900 | $6,500 |
| TOTAL | $36,400 | $59,000 |
Resources & Guides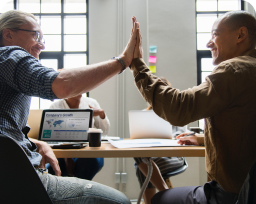 Contact Us
We'd love to hear from you.
Thank you, your message was sent successfully