Real Estate Commissions in Ontario, Canada?
How does real estate commission work in Ontario?
Real estate commission is the payment to your real estate agent for the services rendered. Or buyers, your REALTORⓇ's services are technically free unless your house gets sold. The commission is calculated based on the percentage of the property's sold price, the percentage of which can be negotiated.
Find out how much your property is worth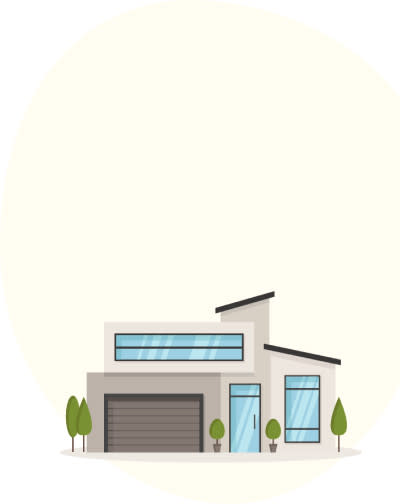 Find out how much your property is worth
In this article:
How much in real estate commissions do home sellers pay?
The real estate commission rate in Ontario is typically 5%. It is usually divided evenly between the seller's agent and the buyer's agent -- typically 2.5% for each.
How real estate commission is split can vary depending on what the seller arranges with their agent. Sometimes, offering a buyer's agent commission of 3% is a great way to attract more views to a home (e.g. 2% to the seller and 3% to the buyer). The seller is also responsible for paying HST on real estate commission, which is added on top of the commission.
| Home Selling Price | $600,000 | $1,000,000 |
| --- | --- | --- |
| Commission (Listing Agent) 2.5% | $15,000 | $25,000 |
| Commission (Buyer's Agent) 2.5% | $15,000 | $25,000 |
| Legal Fees & Disbursements | $1,500 | $1,500 |
| Commission HST | $3,900 | $6,500 |
| TOTAL | $35,400 | $58,000 |


Many buyers believe they have to pay their agent for their services but this is actually paid for by the seller. The buyer does not usually pay a commission because the seller will pay a fee to the buyer's agent. However, because the commission is part of the purchase price, one could argue that fees for the buyer's agent are not technically "free."

Who pays real estate commissions?
It is typically paid by the seller based on the final sale price of a property. Sellers may not always pay the buyer's agent fee. Look for the real estate commission agreement portion of your agent's contract. That part explains how real estate commission works in the plan he offers. This section will state that if a seller does not pay the buyer's agent fee, then the buyer will be responsible for paying it. Commissions can either come as a flat fee or a percentage of the purchase price and can be negotiated. An example of when a seller may not pay an agent's commission is when the seller is listing their home by themselves. However, many agents will negotiate with the seller to collect a fee and will only resort to the buyer paying it as a last option.
Are real estate commissions negotiable?
Real estate commission fees are negotiable, depending on the property and the market. Keep in mind that some agents will agree to reduce their fees right upfront. Others will not lower their fees because of the services they offer.
Services might include staging the home, taking professional photos, and handling appointments, which could make selling or buying a home a much more comfortable experience. Fivewalls agents are happy to explain their commission structure and the corresponding services:
Local Real Estate Agents with competitive commission rates
Agent Name: Gavin Chen | View Agent Profile>>
Serving Area: Oakville, Toronto, York
"We were very lucky to choose Gavin Chen and his team to sell our three unit house in Little Italy, in Toronto. Good natured, responsive, and with a rolodex of helpful people in the trades and legal profession Gavin was right there to take on the stress."

Agent Name: Lisa Shirriff | View Agent Profile>>
Serving Area: Toronto
"Lisa, as always has kept my best interests top of mind. I was very nervous to find a tenant, but she kept me calm, motivated and informed. We found someone in under a week. I have recommended Lisa to friends and family for years"

Agent Name: Lucia Gouveia | View Agent Profile>>
Serving Area: Durham, East York, Etobicoke, Markham, North York, Toronto
"Lucia's knowledge of the market and easy manner of communication made understanding our options of purchase and sale much easier. We felt heard and trusted her implicitly."

How are real estate commissions paid out?
Lawyers pay out the commission according to the contracts signed by the agents and the seller.

What are the different types of real estate commissions?
Typically in Canada, you will find the following types of commission structures when selling a property:
a percentage of the property's sold price

a fixed or flat fee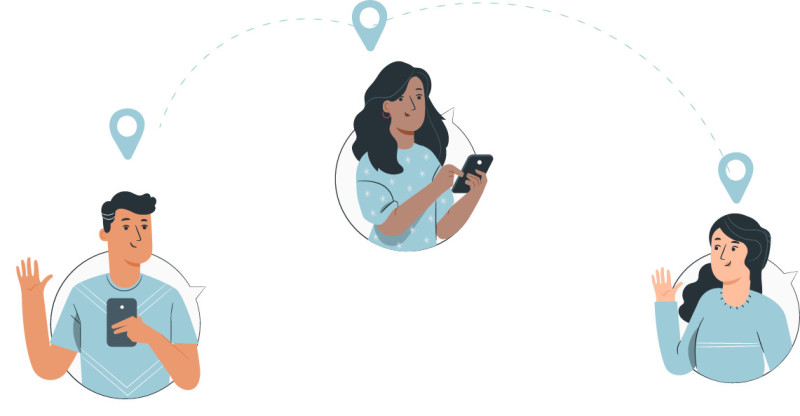 Find the agent with the best commission rate near you
What is a 1% agent and how does that compare to a full-service real estate agent?
It is rare for a seller to pay 1% total on commission fees to sell a home. Most of the time, the 1% fee is given to the listing agent then a 2.5% fee to the buyer's agent. This is a typical structure for discount brokerages. In total, the seller would pay 3.5% on commissions compared to the average 5%. Many sellers are misled into believing that they will only pay 1% as opposed to 5% on commissions but this is simply not true.

Typically a 1% listing agent will not include services such as staging, photography, moving costs, and other marketing fees associated with selling a property. This is because a 1% listing agent is not compensated as much for their services as a full-service agent. Full-service agents typically have more experience and include a wider range of services when selling a property.

These services help maximize the property's potential when competing with others on the market. Of course, it all depends on what your unique property needs to succeed.
What is double-ending? Are agents allowed to double-end real estate commissions in Ontario?
Double-ending is a practice where an agent represents both the buyer and the seller. Ontario agents can legally double-end. In fact, this is allowed in most of Canada except British Columbia. However, it should be confirmed in writing that all parties involved in the transaction are aware of it and that they understand and agree with its ramifications.
What are the advantages and disadvantages for buyers when agents double-end the deal?
Advantages
A lot of brokerages that act as double agents will lower the total commission price, which means both the buyer and seller would end up spending less. Also, the process would go smoother and easier because both parties would have to deal with just one brokerage. In addition, because the brokerage already knows the property well, the buyer will get more information about the history of the property.

Disadvantages
The goals of the buyer and seller oppose, so one party will surely not maximize his/her advantage. Because the boundaries to what agents can say or do are not clear, it is hard for the agents to recognize their limitations. If the agent is sketchy and tempted to side with the seller (because an agent's commission is based on the selling price), he/she might pretend that there is a higher offer and coax the buyer to increase the offer.
In another scenario, the buyer might not just get any advice because the agent is supposed to be neutral.

Find your agent by location


Can I save money with a flat-fee commission structure?
It depends on how you define saving. Not every listing agent will accept a flat-fee commission. It may appear to save the seller money upfront, but the property may not get as much exposure to the right buyers.

If you're working with an agent for a flat-fee commission, make sure you understand what services are included. You may find yourself doing most of the work including staging the home, taking professional photos, handling appointments, and negotiating with the buyers. You may find yourself not knowing how to handle parts of the real estate process because flat-fee services typically include listing your home only.
Is real estate commission tax-deductible?
If you move 40 kilometres away to be closer to your school or office, you may claim a reasonable amount of tax rebates from your moving expenses. These include real estate commission, legal and advertising fees, as well as mortgage penalty if you pay your mortgage off before it matures.
GST / HST New Housing Rebate
You may claim a new housing rebate for some of the GST / HST you paid if you:
bought a new house or built or significantly renovated a house as your or your spouse's/common-law partner's primary residence

bought shares in a co-operative housing complex to use a unit as your or your spouse's/common-law partner's primary residence

built or significantly renovated your own home or paid another person to build or significantly renovate your or your spouse's/common-law partner's primary residence that has a fair market value of less than $450,000 upon completion of its construction
Home Buyer's Plan
You may withdraw up to $35,000 tax-free from your registered retirement savings plan (RRSP) to help you buy or build a home for yourself or a disabled relative if you meet the following criteria:

you are a first-time homebuyer

you have a written agreement to purchase or construct a home for yourself or a disabled relative

you must be a Canadian resident when you withdraw funds until you purchase or build a home

you intend to live in your home as your primary residence within a year after purchasing or constructing it. (If you bought or built a home for your disabled relative, he/she should treat it as a primary residence.
You can pay back the amount within 15 years. Otherwise, the withdrawal will be added back to your income and will be taxed.
Home Buyers' Amount (previously known as Homer Buyers' Tax Credit)
You can claim a maximum of $5,000 when you meet both of the following conditions:

1. You or your spouse / common-law partner purchased any of the following properties, which is registered in your and/or your spouse's / common-law partner's name:
single-family house

semi-detached house

townhouse

mobile home

condominium unit

apartment in duplexes, triplexes, fourplexes, or apartment buildings

2. You did not stay in another home owned by you or your spouse / common-law partner in its acquisition year or in any of the four preceding years (first-time home buyer)
GST / HST New Residential Rental Property Rebate
You may claim the GST / HST New Residential Rental Property Rebate if you are a:

landlord who bought a newly-built or significantly-renovated residential rental property

landlord who constructed your own residential rental property

landlord who expanded a multiple-unit residential rental complex

builder who had to account for the GST / HST because you sold a residential unit to someone and leased the related land under a single written agreement

The fair market value of the residential unit when it was taxed must be less than $450,000 and must be used as a long-term residence.
---
Real estate market trends
Thank you! We'll be in touch.
Sign up to get current real estate news
---
How much are the realtor commissions on pre-construction homes?
Pre-construction rate typically ranges from 3 to 4 percent. A lot of agents offer cashback incentives for pre-construction homes.
Can a home seller opt not to pay real estate commissions?
A home seller is required to pay the REALTORⓇ a commission only when the house gets sold. As a seller, you can advertise your own property and not pay the buyer's REALTORⓇ. However, it would be best to get a reliable and experienced agent to sell your home then just negotiate the commission.
Do real estate commissions vary per province?
Yes. The following are the usual rates for each province. Keep in mind though that commissions are always negotiable.

Ontario - 5%
British Columbia - 3 to 4% for the first $100,000 then 1 to 2% for the rest
Alberta - no standard rate because it is negotiable
Manitoba - 4 to 5 %
Quebec - 4 to 5 %
Saskatchewan - 2 to 8%
Nova Scotia - 5 to 6%
Newfoundland and Labrador - 3 to 5%
Prince Edward Island - 5%
How do real estate commissions vary by city?
See real estate commission rates in Toronto.
Which real estate brokerages are the biggest in Ontario?
Keller Williams is a global real estate powerhouse with over 180,000 agents. Tagged as the world's largest real estate firm, it leads the U.S. market sales exponentially. Subsidiaries like Keller Williams Realty Centres and Keller Williams Energy Real Estate operate under the brand.

Century 21 is an international franchise with 122,000 agents in 81 countries. It first opened its doors in British Columbia in 1976 and now spans more than 400 branches in Canada. Century 21 houses brands such as Century 21 People's Choice Realty Inc. and Century 21 Leading Edge Realty Inc., plus the specialty markets like Century 21 Fine Home Estates and Century 21 Commercial. It partners with EQ3, Zillow, Resort Vacation Certificates, and BFL Canada to provide a wide gamut of professional services.

RE/MAX is an international real estate firm operating its headquarters from the U.S. Formally known as Real Estate Maximums, it employs 120,000 agents in more than 100 countries and territories. RE/MAX pioneered going global with an international listing site, allowing transactions across countries.

With 600 offices across Canada, Royal LePage oversees Royal LePage Your Community Realty, Royal LePage Signature Realty, and Royal LePage Real Estate Services Ltd. In 2017, it doubled its size to 17,000 real estate agents.

Established in 1983, Canadian real estate franchise, Sutton, runs 200 offices across Canada with more than 7,500 real estate agents. Sutton Group-Heritage Realty Inc. and Sutton Group-Admiral Realty Inc. all operate under the Sutton brand.

Right at Home Realty Inc. stays as Canada's largest independent brokerage. It serves Ontario by operating with 12 offices and more than 5,000 employees.
Executing an aggressive growth strategy, Right at Home aims to continue increasing beyond the boundaries of Ontario.

Dubbed as Ontario's prime real estate brokerage, iPro Realty utilizes the power of rapidly evolving technology to expand its market and optimize customer experience. iPro owns 17 offices across the province with more than 1,000 agents.

Founded in 1985 in Toronto, HomeLife now operates internationally. It operates some of the biggest brokerages such as HomeLife New World Realty Inc., HomeLife Landmark Realty Inc., and HomeLife/Miracle Realty Ltd.

Aiming to be the most modern and innovative real estate agency, UK-based PurpleBricks extends its operations to Canada and Germany. With a flat-rate selling commission package, they ask for $499 up front then an additional $2,499 when they successfully sell a house.

With its headquarters in New Jersey, century-old Coldwell Banker is an international real estate agency operating in 49 countries and territories. It owns 3,000 offices, 162 of which are based in Canada. In 1996, they started a unique customer satisfaction program that has earned a 98% overall satisfaction from home buyers and sellers across Canada.
Get competitive commission rates with top-reviewed agents
We work with the top agents from leading brokerages in Canada.
Are real estate commissions similar among brokerages?
While the majority of the brokerages in Ontario equally split the standard commission of 5% between the buyer's agent and the seller's agent (2.5% each), a lot of agents offer lower commission schemes to sellers then give cash rebates to buyers.

Other similar lower commission plans for sellers include charging 1% only of the selling price with an additional $950 fixed fee. This type of package is common in expensive areas such as Toronto, where property prices are high enough for the agent to still end up with a high commission even at a low rate.

Other brokerages such as UK-based PurpleBricks set a flat-rate fee of $499 upfront then an additional $2,499 for successfully selling homes in Ontario. However, the services included in their package may be less than those of a full-commission REALTORⓇ.
How many real estate agents are there in Ontario?
According to the Ontario Real Estate Association (OREA), they represent 79,000 real estate brokers and sales agents belonging to 37 real estate boards. Out of those 79,000 agents, 56,000 or about 71% belong to the Toronto Regional Real Estate Board (TREB).
Tips on negotiating commissions
Do
Reach out to a few real estate agents.

Ask in detail about the services that they offer.

Understand what your home really needs to get the highest price.

If your home is move-in ready in a high-demand neighborhood, this may be something you can discuss with your agent.

Ask how much your agent plans to spend in marketing your home.



Don't
Start the conversation with an agent by asking how low they'll go on their commission fees. Ask them about their services instead.

Get hung up on commissions – keep in mind that you will stick with your real estate agents for a couple of months. You need someone who is responsive and a great personality to work with.

Don't get swayed by agents who will lower their commission rate. Remember, you want them to negotiate the highest price when you sell your home.
Other notes
Homes that take longer to sell will be harder to negotiate.

If you plan on using the same agent to buy and sell a home, you may be able to negotiate a lower rate depending on your properties.

Homes that are more expensive are typically easier to negotiate.

Sometimes a lower spend could mean a reduction in fees. Remember that agents are the ones who pay for marketing.
Agents from most popular cities
---
Reach out to one of our agents to learn how you could save money.
---
Housing market inside scoop
Thank you! We'll be in touch.
Sign up to get news before everyone else!
Get a home appraisal. It's free.
Tell us a bit about your home.
A Fivewalls representative will reach out to help you get a detailed property assessment.
Receive at least 3 estimates from top, local real estate agents.