Buyers, Commission, Tips & Advice
Last Updated: Dec 04, 2020
When you're thinking about buying a house, you'll probably often hear from people, "use a REALTOR®, it's free!"
But is that really true? How can you use a REALTOR® to help you purchase a home and not pay for their time or services? We have broken down how real estate commission impact buyers and what you need to know when buying a home.
Typically, in Toronto, the average real estate agent commission is 5% of the final sale price of the home with that being split evenly between the buying agent and the listing agent. Depending on their agreement with their brokerage, the 2.5% they receive may be split again.

Where Are Real Estate Prices In Toronto Going?
Success! Check your email for updates from Fivewalls.
Sign up for Fivewalls' monthly updates where we report on the Toronto housing market.
Who Is Paying The 5% Commission?
The total commission will be included in the final sale price of the house, so once you've determined the fair market value of your home with your agent, you can multiply the sale price by 5% to determine what amount will be paid out to the agents once the transaction has closed.

Examples:
| | | |
| --- | --- | --- |
| FINAL SALE PRICE OF HOME | 5% OF FINAL PRICE | AMOUNT GOING TO EACH AGENT |
| $780,000 | $39,000 | $19,500 |
| $885,000 | $44,250 | $22,125 |
| $990,000 | $55,000 | $24,750 |
| $1.1million | $55,000 | $27,500 |

Since the commission is already included in the pricing of the home, technically the seller is picking up the tab. In some cases, sellers may not sign an agreement to pay the buyer's fees, particularly if they are selling their home themselves. If this is the case, the buyer will be picking up their agent's commission by still paying them a certain percentage of the sale price of the home.

What Exactly Am I Paying My Real Estate Agent For When Purchasing A Home?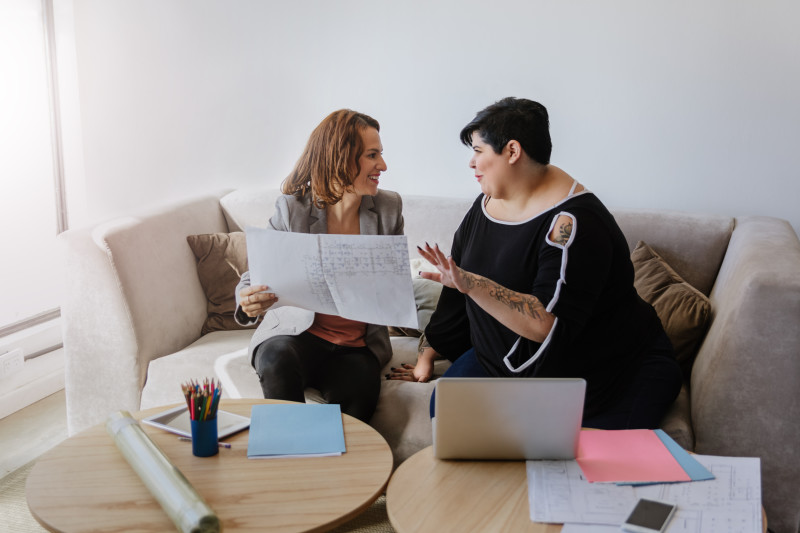 Having a trustworthy real estate agent by your side is a great way to ensure you're being shown all the properties that suit your needs and you're getting it for a fair price. Your buying agent can show you properties that haven't even hit the market yet and if you are moving to a new neighbourhood, they will be able to educate you and show you around. Once you find a home you'd like to see in person, your agent can be the one to ask all the right questions, as well as connect you with experts like home inspectors, contractors, mortgage brokers, and more. Ultimately, they are your support beam and professional confidant who will help you make the right decisions.

How Do I Find The Right Agent For Me?
The most important things to consider are honesty, how much time they will have for you, their local knowledge, their web presence, and what they are going to charge you. Typically, people will reach out to about three different agents and ask them the same questions. After comparing their answers, you should have a good feeling about who you want to work with. If not, interview more!

Get a top-rated REALTOR®
Tell us a bit about you and the property you are buying or selling.
When it comes to using a real estate agent to purchase a home, their services are typically paid by the seller unless otherwise stated. The average 5% commission for the buying agent and listing agent will be included in the listing price of the home. At times, finding the right home may take months and therefore having the right REALTOR® working on your behalf is really important, especially for first-time buyers who may not understand the process. Don't be afraid to ask specific questions while you interview different agents so you can find an honest, dedicated, neighbourhood expert to best serve your needs.
Homes For Sale In Toronto
Success! Fivewalls Concierge will reach out and confirm the areas you are interested in for listing alerts.
Sign up to see a list of homes for sale in Toronto.
Current Toronto Housing Market Stats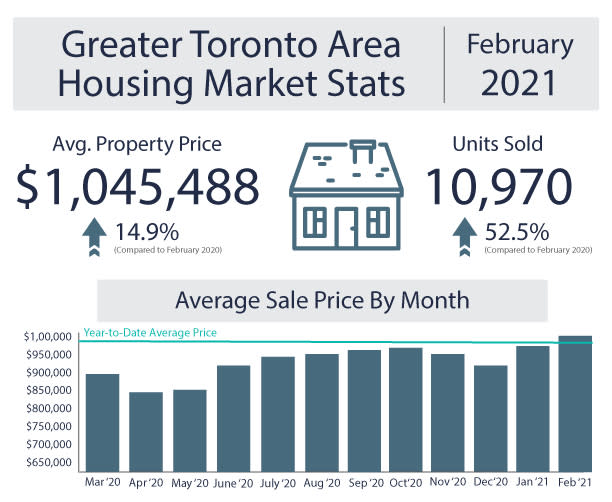 Mortgage Interest Calculator
What Is A Mortgage?
When you purchase a house, you are making monthly payments to pay it off. You borrow money from a bank in order to pay for the mortgage and are paying the bank back. Learn more about mortgage
Down Payment
The down payment is the amount you will pay upfront to obtain a mortgage. Learn more about down payment
Interest Rate
An interest rate is charged with your mortgage since you are borrowing money from them. The smaller the amount you borrow, the lower your interest charge will be.
Mortgage Term or Amortization Period
The amortization period is the total length of time over which you plan to pay off your mortgage.