Sellers, Buyers, Investors, Tips & Advice
Last Updated: Jun 11, 2020
Whether you are wanting to invest in real estate property, or you are a first-time home buyer, here is a list of real estate books you may find helpful.

1. 51 Success Stories From Canadian Real Estate Investors
Author: Don R. Campbell
Published: 2007
Audience: Investors
This book is a great way for people investing in real estate for the first time to learn about the mistakes others have made and how they can avoid them. Every challenge these 51 Canadians faced are not to discourage you, but to make you understand that every time you fall, you get back up again.
The author, Don R. Campbell, has more recent investment books out too including 97 Tips For Canadian Real Estate Investors that you may also find helpful.

2. The Book On Toronto Real Estate
Author: Chris Allen
Published: 2013
Audience: Investors
Rated 5/5 stars on Amazon, this is a great book for people looking to start investing in Toronto and which areas are the best for it. You will also get to read about common mistakes that are made, how to build an investment team, how to find tenants, etc.
Allen is very successful when it comes to real estate investing and has even talked about it on various television platforms. He served with the Canadian Forces for 10 years which led him to have the top qualities in handling real estate investing: perseverance and discipline.

3. Fix & Flip: The Canadian How-To Guide For Buying, Renovating & Selling Property For Fast Profit
Authors: Mark Loeffler & Ian Szabo
Published: 2012
Audience: Investors
If you need to renovate your investment property or you are flipping to sell and make a profit, this is a great read to learn exactly how each step works. Loeffler and Szabo are both successful real estate investors, with some of Szabo's work being aired on the HGTV channel. They will teach you exactly what you need to know about building a team, how much time to spend on your projects, and how to make an overall checklist from beginning to end.

Get listing alerts straight to your inbox
Thank you! We'll be in touch.
Get house alerts from top-rated real estate agents, it's free!
4. Canadian Real Estate Action Plan
Author: Peter Kinch
Published: 2010
Audience: Investors
Author Peter Kinch is one of Canada's top mortgage brokers and knows how to get investors started in their career. Rated almost 4.5/5 stars on goodreads, a site for readers to rate their favourite books, this book is a great tool to use when setting your goals. Experienced investors will also find this book helpful in learning new tips and tricks.
He will teach you how to determine on-coming obstacles, how to get around them, and ultimately, how to achieve your long-term goals.

5. Buying A Home: Don't Let Them Make A Monkey Out Of You!
Author: Alysse Musgrave
Published: 2013
Audience: Buyers & Sellers
This is an especially helpful novel for first-time homebuyers. It is a very informative step-by-step process on how mortgages work, pricing information, and what to look for when touring houses. It is also a great read for first-time sellers who may not know how to maximize the full potential of their house and how to negotiate with buyers.
The book was originally published in 2013, but there is a recently updated version for 2018.

6. No Nonsense Real Estate: What Everyone Should Know Before Buying & Selling A Home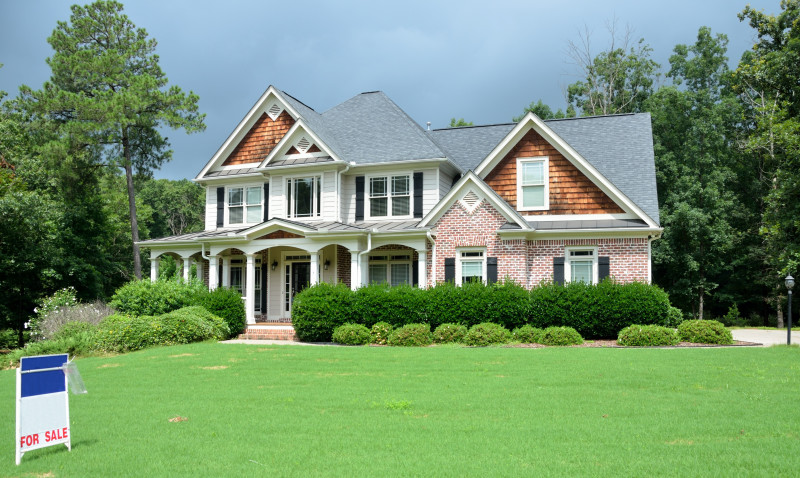 Author: Alex Goldstein
Published: 2016
Audience: Buyers & Sellers
This informative book is great for home buyers who may not quite understand the market or what to look for in a new home. It also touches on closing costs and how to sell your house as smoothly as possible.
Goldstein has experience with being both a REALTOR® and investor and answers every question as objectively as possible that people have about the topics above.

7. Dear Real Estate Agent, There Are Answers: Six Industry Professionals Share Their Knowledge
Authors: Katherine Scarim, Gregory R. Cohen, Gerald Pumphrey, Guy Hartman, Mark Shanz & Kelly Sturmthal
Published: 2016
Audience: Real Estate Agents, Buyers & Sellers
Rated 4.5/5 stars on goodreads, this book lets you hear from every aspect of the process. A broker/owner, an insurance broker, a home inspector, a mortgage broker and a real estate attorney, will help you understand the process of buying and selling, especially from an agent's point of view.
There is no better way to understand the business and steps involved than hearing from professionals currently in the field. Their book answers every question you may have.

8. Real Estate Investing Gone Bad: 21 Stories Of What NOT To Do When Investing In Real Estate & Flipping Houses
Author: Phil Pustejovsky
Published: 2015
Audience: Investors
This is another great teaching book about the reality of investing, like the first one listed. There is no sugar-coating, but it is not meant to discourage you. These books are written precisely to help so you do not make the same mistakes and so you can learn from them.
First-time investors will find the book informative, as well as watching his popular YouTube videos. Having over 230,000 followers, he has one of the most popular real estate investing channels in history and has a lot of interesting tips for beginners.

9. The Magnolia Story
Authors: Chip & Joanna Gaines & Mark Dagostino
Published: 2016
Audience: Investors, Buyers & Sellers
Chip and Joanna Gaines are widely known for their home renovation show, Fixer Upper, on the HGTV channel. Their modern style mixed with an antique farmhouse twist is what sets them apart from other flippers and designers.
Their book gives you a look on how they got started, their financial ups and downs, and how you can become successful too. They are very inspiring for people who are wanting to invest in fixer-uppers for profit or renting out. It can also be inspiration for sellers who may need to update their house before it goes on the market.

Get a top-rated REALTOR®
Tell us a bit about you and the property you are buying or selling.
10. Dream Home: The Property Brothers' Ultimate Guide to Finding Fixing Your Perfect House
Authors: Jonathan & Drew Scott
Published: 2016
Audience: Investors, Buyers & Sellers
Jonathan and Drew are known for their hit shows on HGTV. They can be playful and have fun, but they are professionals who know the industry very well and offer their advice on flipping houses for investment, for selling, or buying a fixer-upper. There are lots of beautiful and colourful pictures throughout to offer you inspiration as well as keeping you within your set budget.
They were born and raised in Canada and know the real estate market very well. They have gone through many different renovation projects together and want nothing more than to share their professional advice with you, especially if you are a first-time investor or can only afford a small fixer-upper.

There are many great real estate books out there for different audiences, whether you are a first-time buyer or a professional investor. The list could go on. But hopefully these picks will help you through your first real estate purchase, or if you are selling a house and need advice on how to increase the value, or if you are looking to invest in property.
Is your next step finding a real estate agent? We've got you covered:


Agent Name: Coleen B. | View Agent Profile>>
Serving Area: Hamilton
"I utilize diverse business, sales and marketing experience to help folks accomplish their real estate goals and dreams."


Agent Name: Mary W. | View Agent Profile>>
Serving Area: Cambridge, Guelph, Kitchener-Waterloo
"We believe that every client deserves to be treated equally, no matter your budget or circumstance."


Agent Name: Jamie B. | View Agent Profile>>
Serving Area: East York, Etobicoke, North York, Scarborough, Toronto
"I am easily accessible so my clients can contact me at any point in time. Communication is paramount and I take pride in being quick to respond."