Buyers, Tips & Advice
Last Updated: Apr 01, 2020
Planning a move to Chicago? Did you know that Chicago has 77 different neighborhoods? These up-and-coming neighborhoods in Chicago are a great place to start looking if you are moving into the city. From affordable homes, to meeting your lifestyle needs, you are certain to find an area you will fit into well.
Here are the top 10 up-and-coming neighborhoods in Chicago:

1. Wicker Park
Wicker Park became part of Chicago in 1837, mainly home to German and Scandinavian immigrants looking for work. What started out as prairie land quickly became commercialized by 1920, but because of the Great Depression, many booming businesses had to shut down. It took a while before it was no longer seen as a low-income neighborhood, and now the city is as thriving as ever. Residents are proud of its history, and many homes still remain that were built between the 1870s and 1890s. The average priced home in Wicker Park is currently sitting at approximately $498,000. Wherever you live within the neighborhood, you are bound to be close to public transit for easy commutes to work, or walking trails (Wicker Park is one of the most walkable neighborhoods in the city). The restaurant and bar options are endless when you want to enjoy a night out with friends, a date-night with your partner, or as a family.

2. Avondale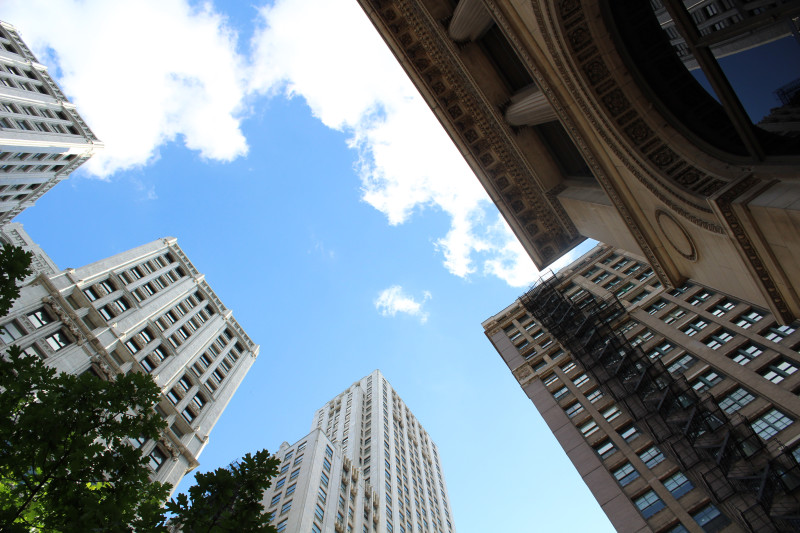 Avondale is located on the Northwest side of the city and was once one of the largest industrial areas in the city. Now it is mostly compromised of lofts, low and high-rise apartments, townhomes, and condos. The average home price is currently sitting at approximately $375,000, with the market heating up because of its affordability. If you have kids, Avondale has highly reputed public schools from kindergarten to grade 12. If you are looking for things to do, Avondale has many tourist attractions, such as the Basilica of St. Hyacinth – a Roman Catholic church whose architecture and design will blow you away. The Avondale Mural is a must-see too and spans over 100 feet under the expressway at Addison and Avondale Street. It was done by artist and children's book illustrator whose vision was to bring positivity to anyone walking by.

3. Roscoe Village
Roscoe Village used to be home to "Riverview Park", known as "one of the largest amusement parks in the world", but sadly it was demolished in 1968. During the Great Depression, Roscoe Village was a neighborhood that no one wanted to move into. No one could afford buying a home and even those returning from war had to relocate from the area. In the 1970s, city dwellers were ready to start calling Roscoe Village home again and as transit became easily accessible and homes were restored, it began thriving into the neighborhood it is known for now. The current home price is $497,000 and may continue to climb because the neighborhood is becoming so popular, mainly for younger adults or young families looking for a starter home. The neighborhood is very walkable if you are looking to go to a restaurant, or relax at one of its many cafés, such as Loba Pastry + Coffee.

4. Printers Row
Printers Row is named after what it was known for beginning in the late 1880s – printing. Publishing giants thrived in this area until around the 1970s. Many of the historic buildings have turned into residences, but there are still a large amount of privately owned shops in the area that are worth visiting, like the Sandmeyer's Bookstore or Nice and Destressed, an antique shop nestled on Dearborn Street. There are plenty of schools and daycares in the area, and Dearborn Park is conveniently located in the middle of the neighborhood if you want to have a family picnic, take the dog for a walk, and overall enjoy the scenery.

5. Bridgeport
Bridgeport is known for being one of Chicago's most diverse neighborhoods. It is a very quaint neighborhood with affordable housing, sitting at approximately $327,000. Whether you are looking for a detached home, townhome, low or high-rise condo, there are plenty of options to choose from. There are also quite a few parks in the area with playgrounds or walking trails, such as McGuane Park or the Henry C. Palmisano Nature Park where you can walk by the water or enroll your kids in an affordable camp program.

6. Woodlawn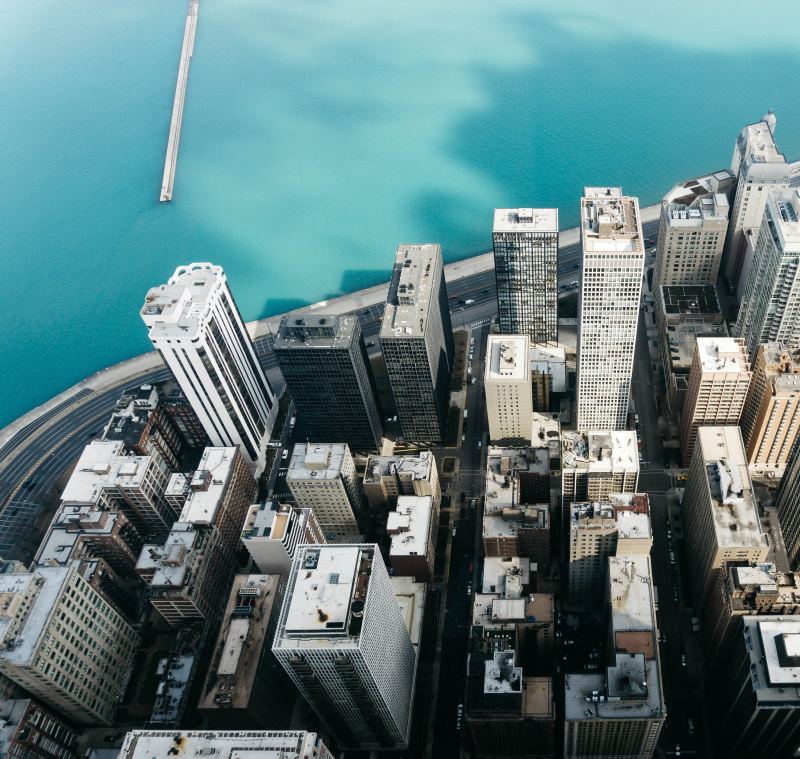 Woodlawn is on the South side of Chicago and neighbors Hyde Park. It is also home to the University of Chicago. Woodlawn's first residents were Dutch farmers in the 1850s and the population only reached a little over 500. It was later known as "South Side Chicago" where gang related activity was very high. The economy dropped and houses were rundown. In the 1990s, residential and commercial developments started bringing back the charm of Woodlawn, and its reputation was no longer based on drugs and violence. The average price of a home is currently sitting at $151,500, whether you are looking for a detached, townhome, or condo. The neighborhood is very charming being so close to the lakefront, and transit is conveniently located throughout, so it is easy to get to and from the University if need be.

7. Uptown
The housing market in Uptown is currently very hot. The average price is sitting at approximately $265,000. It is a very diverse neighborhood and is sure to meet any of its residents' lifestyle needs. Even back in the 1920s it was known for its shopping district, and now its live music, ethnic restaurant scene, and overall vibrant neighborhood is becoming very popular for younger adults and young families. As well as plenty of entertainment for the adults, the kids also have high-reputed schools to attend in the area and multiple parks to play at. Montrose Beach is not a far walk away to take a swim in the summer or play volleyball in the sand, or just take a relaxing walk along Montrose Beach Dunes. No matter if you are looking for a detached home, condo, townhome, or demi-detached home, this neighborhood as it all, and at affordable pricing too.

8. Humboldt Park
This neighborhood is known for hosting one of the country's largest Latino celebrations. One million people attend the Puerto Rican People's Parade every year in June to celebrate their wonderful heritage, grab a bite to eat, and support various local artisans. The average home price is currently sitting at $264,000, 4.2% higher than last year, and will continue to go up within the next year. It is an affordable area, mainly known for its townhomes and low-rise condominiums, but detached single family homes can be found at an affordable price as well. If you are looking for a quiet night out with the family, there are plenty of restaurants or cafés to choose from, or take a walk through the infamous Humboldt Park.

9. Edgewater
Edgewater rests along the shores of Lake Michigan, so wherever you are in the neighborhood, the sunny beach is close by! The housing market is currently very hot in the area with the average house listing at $276,000. The area is mainly known for its condos and highly reputed public schools, from kindergarten to grade 12. When you are not on the beach, there are plenty of things to explore in the area, like grabbing a bite to eat at the Indie Café or walk through Berger Park. This area is becoming quite popular for young adults or young families and it is easy to see why.

10. West Loop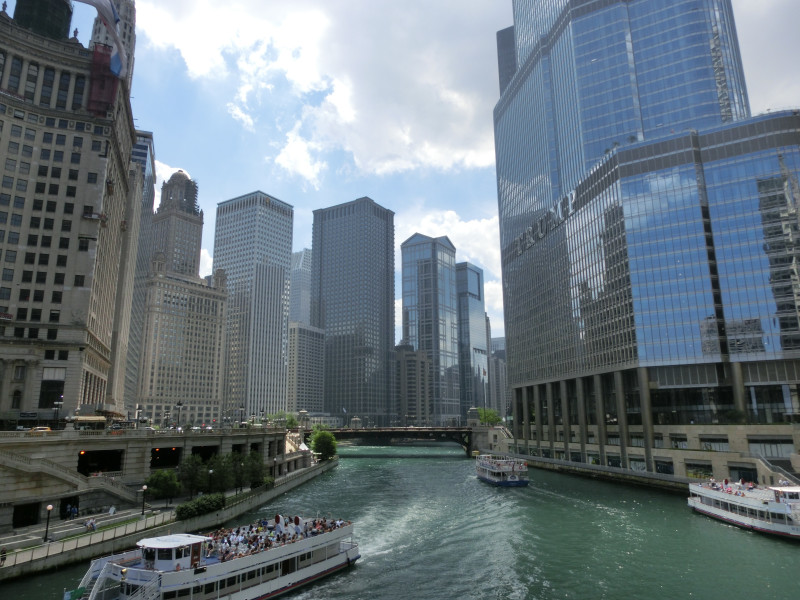 West Loop is another area popularly known for its nightlife, restaurant scene, and shopping boutiques. Girl & The Goat is a must-try, as well as Momotaro, a highly-rated Japanese restaurant. In 1989, Oprah Winfrey filmed her show at a warehouse on Washington Boulevard, which later became the headquarters for Harpo Studios which drew thousands of visitors/tourists to the area every year. Though the West Loop definitely had its struggles from the mid-1800s through to the Great Depression era, it is certainly thriving today, especially for young families (the median age is 31). The average home price is currently sitting at approximately $318,000 and will continue to rise within the next year. There are plenty of condos, low and high-rise condos, and townhomes to choose from. The neighborhood is also known for being very walkable and transit is easily accessible, so if you need to walk your kids to school, walk to work, or catch the bus, no problem.

There are plenty of affordable up and coming neighborhoods in Chicago to choose from, especially for younger adults or young families looking for a change. No matter which neighborhood you choose, your lifestyle needs will easily be met. From various ethnic restaurants, to easily accessible transit, to entertaining your kids or finding them a good school, you will not be disappointed with your choice to move within these neighborhoods.

Disclaimer: prices subject to change.
Get to know our Chicago agents here:


Agent Name: Alice J. | View Agent Profile>>
Serving Area: Chicago
"We make client satisfaction, market knowledge and service a priority. We truly go above and beyond."


Agent Name: Joanne S. | View Agent Profile>>
Serving Area: Chicago
"A Chicago native with extensive knowledge about the city and its suburbs. If you are relocating outside IL, I have agents across the country that can assist with your real estate needs."


Agent Name: Danny L. | View Agent Profile>>
Serving Area: Chicago
"Having over 330 five-star reviews on Zillow and Trulia, clients have proven how happy they are to work with Danny."