Sellers, Buyers, Tips & Advice
Last Updated: Jun 10, 2020
There may be certain sayings you have heard about real estate that make you worry before you start looking into buying your first house.
Do not be misinformed. There are a lot of myths surrounding real estate and REALTORS® that are simply not true.

The Less Commission You Pay, The More Money You Will Make
Are you really saving money if you hire a discount broker who does not have all the services available to market and advertise your home?
Higher offers may come in if you are paying a full-service real estate agent who can advertise your home with professional photos and a stager to show the full potential of your home.

Real Estate Agents Will Say Anything To Make A Sale
Your real estate agent is your friend who is helping to find the right home for you. If you do not like something, they can easily show you another listing. Their top priority is customer service and they thrive off their reputation in the community.
It is also against the law for agents not to disclose certain information and they can lose their license. There are agents who make a bad name for themselves. That is why Fivewalls vet real estate agents.

You Can Skip The Home Inspection Process
Well, technically you can skip the home inspection process. It is not mandatory, but it is strongly recommended you do not skip it.
It will cost you to have an inspector come (anywhere from $350-$600) but your safety is their number one concern. Therefore, $600 is not all that much if they find hazards that could endanger your family. Your inspector can also give you tips on how to keep your home safe from future problems that may arise.
If there were a lot of issues found and you cannot budget for all the repairs that need done, you can back-out and find a home that better suits your needs.

Get listing alerts straight to your inbox
Thank you! We'll be in touch.
Get house alerts from top-rated real estate agents, it's free!
If You Sell Your Home Yourself, You Will Save Lots Of Money!
Not necessarily. Even though you will not be paying commission, you will need to budget for marketing tools and advertising. You will also need to know, and understand, what your home is worth and why. If you want to increase the value, a real estate agent can easily explain to you trends in the neighborhood and what should be done. They will also know how to negotiate with potential home buyers, something you will not be experienced with that could end up costing you a lot of money.

Marketing Expenses Are Not The Agent's Responsibility
You are paying for your agent to market your home, but your real estate agent is paying for marketing expenses out of his/her own pocket too.
They are also not being reimbursed for their gas mileage or other traveling expenses.

You Just Have To Be Able To Afford The Down Payment
Saving up for a down payment is a great accomplishment that you should be proud of, however, it is not the only thing you need to budget for. These things will also need to be considered:

Closing costs
Attorney fees
Home inspection
Insurance
Mortgage
Property taxes

The Lowest Interest Rate Is The Best Mortgage Option
This is not true. Every mortgage option is different for a reason and some allow you to be able to freely put money down on it whenever you feel like it, which could end up paying off your mortgage quicker.
Some mortgage options are closed and you do not have the option to put extra money down, which may not be in your best interest.

Never Accept The First Offer
You may feel like you should decline the first offer because a better one will come along, but this is not always the case. Sometimes the first offer is the best offer, especially if they have been interested in your home and patiently waiting for an open house.
Your REALTOR® will explain to you if it is a good offer or not and will help you understand why it is not always best to keep waiting for more offers, particularly if you are hoping to sell your house fast.

Agents Are Rich Because They Sell Expensive Homes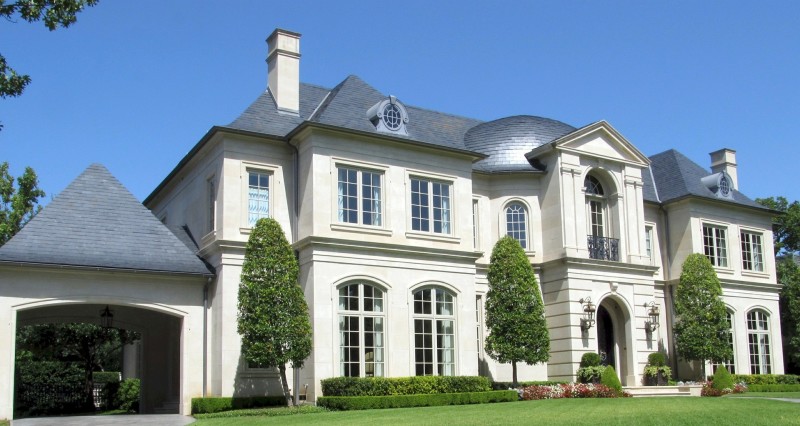 This is a very common misconception. Real estate agents must have a lot of money because they just sold a $850,000 home!
Not quite.
Your agent has to split the 5% commission between the buyer's agent and seller's agent, each will get 2.5% ($21,250). Depending on the agreement that have under their brokerage, the brokerage will split that percentage again and your agent could potentially end up with 1.25% ($10,625). Keep in mind the fees that it costs to be an agent in Toronto.

It Is Impossible For Millennials To Buy Their First Home In Today's Market
Try not to be discouraged with today's market, even though prices are rising, it is still doable.
There are many different resources to help you start saving, especially if you talk to your local bank and set up an RRSP account. There are also different grants you can collect as a first-time home buyer.

Your REALTOR® is used to dealing with first-time home buyers and knows exactly how to help you. They can help you stay within your budget and make the learning experience of buying a home much easier on you.
REALTORS® are customer-oriented professionals who want nothing more than your buying or selling experience to be easy and stress-free. They will not just "say anything to make a sale" or tell you not to "accept the first offer on your home". Your real estate agent will explain everything clearly to you and debunk all these silly myths!
More importantly, they will be your friend and make sure you understand all the processes involved and why you should not skip home inspections or be discouraged about buying your first home.
Housing market inside scoop
Thank you! We'll be in touch.
Sign up to get news before everyone else!