Buyers, Investors
Last Updated: Feb 28, 2019
A foreclosed home is owned by a bank the previous homeowners had a mortgage with and could no longer keep up with their payments. The bank will sell it or it could be purchased through an auction or short sale.

Buying A Foreclosed Home Through An Auction
Your real estate agent can help you find a list of foreclosed homes and help with your offer. Even though a foreclosed home is cheaper, a low offer can still be rejected. Not only are you sending an offer to your bank, but also through court so they can legally transfer the property to you once an offer is accepted. Just like at an auction for anything, the highest bid will be accepted and a court date will need to be set to determine when you can fully possess the property.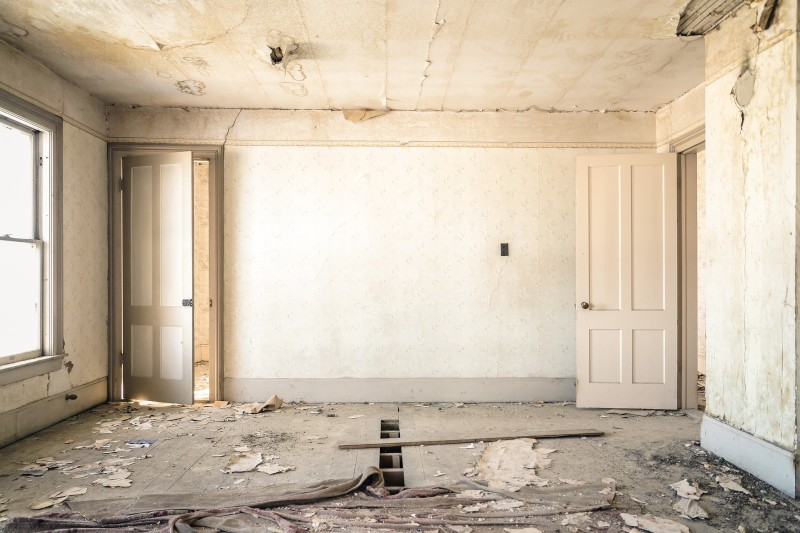 When the current homeowner can no longer make payments and the home's value is lower than the mortgage they are paying, they may be in a hurry to sell their home. The bank has most likely warned them at this point about foreclosing their home. It is easier to do a short sale for the homeowners than have a foreclosure in their name and they may be able to avoid more debt. The bank is ultimately letting the house sell for less, which benefits the buyer interested. If the house is in a poor state and was not maintained properly, buyers will pay an even lower price.
If you do happen to come across more money and are financially stable even after the short sale contract was signed by you and your bank (and it has not been purchased yet), it can be cancelled.

Things To Consider When Buying A Foreclosed Home
Yes, you are paying a far lower price than for a newer home and are saving a lot of money that way. But, if there are lots of upgrades to be made and unseen issues that arise, how much are you really saving?
Your real estate agent and home inspector will be able to tell you what needs fixed. Inspections could cost anywhere from $400-$500 or higher. You will also need to pay land-transfer taxes, appraisal fees, legal fees, and anything else stated in the contract.
Other costs/problems to be aware of are:

Foundation
Exterior (paint, roof, windows, etc.)
Interior walls
Flooring
Problems inside the walls (water damage, plumbing or electrical issues, pests, etc.)
Windows
Age of appliances
Odors
Etc.

Typically in foreclosure sales, what you see is what you get and you will have to pay for all the repairs and upgrades.

Is It A Good Investment?
Buying a foreclosed home can potentially be a great investment for people who want to fix it and sell it for profit.
Because you are purchasing a home with a low value, repairing and upgrading it and showing the full potential will lead to high appreciation. Come time to sell, the value of the home now compared to when you first bought it, will leave you with a great profit. But always expect the unexpected. Just because you cannot see problems does not mean they are not there.

Before Purchasing A Foreclosed Home
You will need to shop around for mortgage rates just as you would with any home. Because the purchase price will be lower, you may be able to go with a three or five-year term. You will also need to be pre-approved for a mortgage loan as well.
If you purchase through an auction, you may be required to provide a cash deposit as soon as your bid is accepted. This could be a 10-20% down payment. Closing the deal will take a bit longer than your typical home sale because of the court process.

Having a foreclosure in your name can affect your credit score for years. If you are struggling to make payments, it will be easier for you to short sale your home. Do not over-exert yourself. If you cannot budget for your home, go with something smaller that you know you can handle, even if it is not the home of your dreams.
And of course, there are pros and cons to buying a foreclosed home, but if you can afford the renovations and have time for them, it could be a great investment for you in the future should you decide to sell. But never overlook a property. Have a real estate agent and home inspector help you to determine what needs to be fixed, especially to improve safety.