Sellers, Buyers, Tips & Advice
Last Updated: Mar 30, 2020
Multiple Offer situations have always been tricky. How do we put together a winning bid? What do we need to avoid? Do we know how much the other offers are? Does my realtor have the experience to navigate us through this process? If I go in with a firm offer, what are the risks? These are just some of the common questions that need to be asked and answered. I am hoping to give you enough knowledge, equating to power to help you understand this process and make good decisions.
What Is A Multiple Offer?
This is probably the best place to begin. It is a situation where the seller has more than one offer, making the buyers compete blindly for the purchase of the property. I have been involved where there have been more than 30 offers competing for the same property and my client did not get it! It could also be as little as just one other offer. When a buyer is involved in a multiple offer (or bidding war), they basically lose all the negotiation benefit. The seller will look at all the offers and have 3 choices:
(1) accept one of the offers;
(2) reject all the offers and send them back to improve the price/conditions; or;
(3) negotiate with one of the offers. The offers are not always decided strictly on the highest price. Other factors come into play such as any conditions in the offer (Financing, Home Inspection, Selling of the Buyer's Current Property, etc), the closing or possession date, or the size of the deposit, to name the most important. Your realtor must know how to switch from being a negotiator to a strategist in order to give the buyer the greatest opportunity for success.
Try to avoid a bidding war and if you can't avoid the situation, this is what you need to know:
The Real Estate Council of Ontario (RECO) states that a listing agent must disclose (and should update) the number of offers received to all cooperating realtors who have registered an offer. Unfortunately, only the seller and their realtor know all the information about each offer and do not disclose it to the buyer's realtor(s). This makes for a blind bidding situation, as the buyer knows zero information about the registered offers and only knows public information such as recent sales of similar properties. I have been involved in multiple offer situations where the difference between the accepted offer and the next best offer was more than $50,000 as well as the opposite where a buyer loses a property for $1000. For a seller, this is a great situation and for a buyer, it is extremely difficult and frustrating. I remind my sellers, that in many cases, the seller will become a buyer and will be on the opposite site. It is not fun.
Should I go in with a firm offer with no conditions or maybe with some conditions?
This is one of the most challenging choices for the buyer and is where your realtor needs to be on top of their game to educate you. We will go through the 3 most common conditions in an offer: Financing, Home Inspection and Status Certificate if the property is a condo.
Should you waive the financing condition if you are pre-approved for a mortgage?
Not so fast. This may true that you have been pre-approved, however, what does that really mean? Some lenders/mortgage brokers only take down all your information without pulling a credit report, getting employment letters and working the all-important ratios that lenders require. Examples may be that you have great credit but owe a lot of money; your credit may have had some previous issues which are still showing up on your bureau; you just started your employment; you are in a contract position as opposed to a T4 employee, earning only commission or self-employed. Assuming your lender has carefully and fully pre-approved you, there could still be an issue. As buyers are getting excited and throwing out firm offers at higher than the asking prices, the question should arise, will the property appraise by the lender for what I am paying for it and if doesn't, what are the consequences? Realtors need to step up to take responsibility and provide the necessary knowledge to their buyer. One step could be to coordinate with the mortgage specialist/lender in respect to eliminating the financing condition. Review the recent comparables with your realtor of similar properties to determine the approximate value. If is far apart from what your condition free offer is, be weary. In other words, if you are not 100% on the financing, the financing condition MUST be left in the offer or potentially you could become a lawsuit that could cause you a lot of money, stress and aggravation.

Should you always include a home inspection in the offer?
Today, some sellers are getting pre home inspection reports and making them available prior to the offer date. If you trust the home inspection company used, this can solve this issue. If not, the common concern is, "If I put in the home inspection condition, my chances of getting the house are extremely slim". And that is legitimate and true. So how do you deal with it? There are a few ways. The safest one is do a home inspection prior to putting in an offer. I can already hear you say, "What do you mean? I have to pay for the cost of the inspection without knowing I bought the house. And I may have to do this several times?" The answer is yes. If you have any concerns with the property whatsoever, paying for the inspection in advance is like any insurance policy we own. Better to have it and be safe, than sorry. Other potential ways are to bring along a general contractor you trust who can look for the obvious flaws. You, as the buyer may be comfortable knowing about the mechanics of a property (such as the furnace, roof, air conditioner, windows, plumbing, electrical, foundation, etc.) and can give it a check as you view the house. Even it is a newer property there can still be issues. If you are not 100% comfortable with anything about the condition of the property and do not want to pay for a home inspection prior to buying the property, include the home inspection condition in your offer.
The last condition we will address is the condition on the review of a recent status certificate and its attachments by your lawyer.
This is exclusively for Condominiums of all kind or Parcel of Tied Land (POTL). Many may not have heard of a POTL. It is a freehold parcel of land, or a standard condominium unit, which is inextricably tied to a share in a Common Elements Condominium such as, only dealing with snow removal and landscaping of any common areas. The question here is, how important is the status certificate? This document is probably the single most valuable document about any condominium. I describe it like doing an MRI of the building as opposed to just the unit within the condominium corporation. It tells of the financial condition of the building such as the reserve fund: if there are any lawsuits currently happening against the condo corporation and if so, how many, what they are being sued for and if the insurance provider for the condo corporation is dealing with it. It speaks to any special assessments currently occurring or planned as well as many more items that should be a concern to anyone looking at purchasing a condominium or POTL. Your lawyer, after reviewing the contents, will give you the thumbs up or the thumbs down. If you get the thumbs down, it is time to find another building.
Personally, I insist that out of any other condition put in an offer, this is the one not to remove even if other units recently sold in the same complex. Things can change very quickly and sometimes have (even with new complexes). Many lenders today request that the lawyer verify there are no issues with the status certificate and if there is, they can deny the buyer financing. To put this in perspective, it would be better to purchase the ugliest unit in the best run complex than the nicest looking unit in a poorly run complex. You can always change the inside of your unit; however, you cannot change the whole building. In fast real estate markets, sellers may have pre-ordered the status certificate and if the unit you are thinking about putting in an offer for has one, get a copy and forward it to your lawyer to review prior to the offer date. Similar to the home inspection being done before the offer, this will safeguard you against any pitfalls about the building and your investment.
Hopefully, you now have the basic understanding of the do's and don't's in a multiple offer situation. Following these tips will allow you to navigate your way to a successful and happy result. Knowledge is Power! Remember: Choose your realtor wisely! Their experience will make all the difference and protect your BEST interest.
Written by Ray Adelson, a Fivewalls Certified Agent.
Get to know Ray Adelson!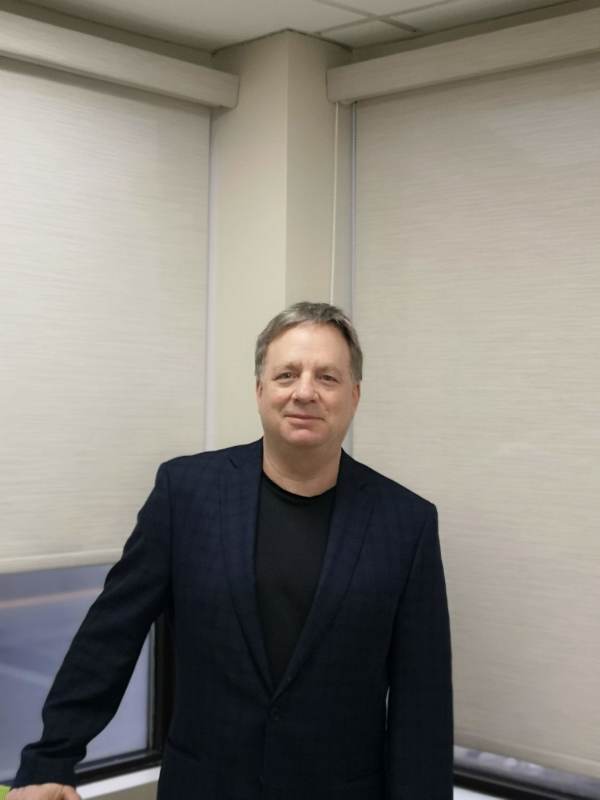 Name: Ray Adelson
Areas: Toronto
Ray Adelson is a seasoned professional real estate broker with more than 25 years experience. As a member of Homelife/Cimerman R.E. in Toronto, he has collected many top producing awards. If you have any questions or comments, feel free to reach out to me.