Sellers, Buyers, Commission
Last Updated: Mar 30, 2020
Using a real estate agent to help you buy or sell a property is critical in this ever-changing market, especially during uncertain times. Not only are they able to navigate you through the ups and downs, but they are negotiating on your behalf to get you the best deal and looking after all the paperwork for you! But, you still may not understand exactly how real estate agent commission works and who pays for it. Fivewalls has created a breakdown to you better understand commissions.

In Tampa, the average real estate commission is 6% of the final sale price of the home. That will then be split evenly between the listing agent and the buying agent with both receiving 3% of the final sale price.

Is Real Estate Commission Negotiable?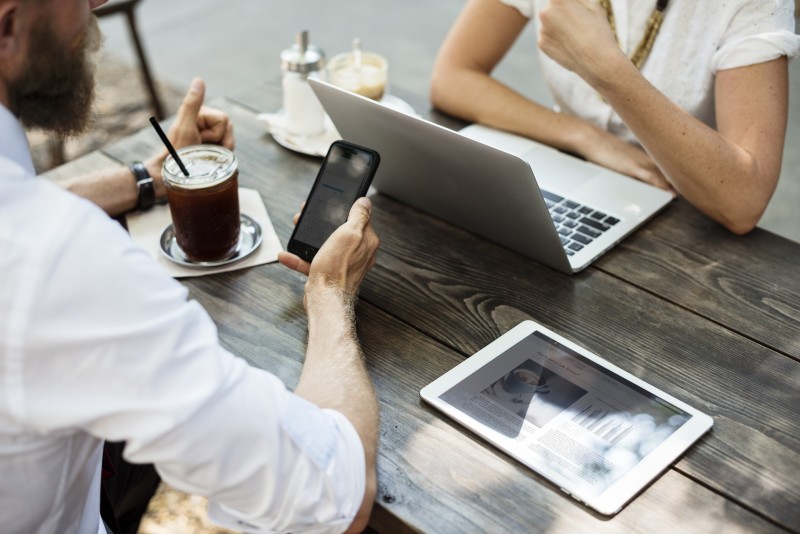 Commission is always up for negotiation and should be discussed when you initially interview different agents to see who you would be the right fit for you. Be sure to ask them what services may not be involved if they are going to lower their commission. Honest full-service agents will explain to you why they will or will not lower their commission with the main reason probably being; they can't afford to market your home otherwise. The marketing materials, advertising on various print or social media platforms, staging, professional photography, and more, all come at a price.

How Do I Calculate What I Owe My Real Estate Agent When Selling My Home?
Since the commission for both the buying agent and the listing agent will be 6% of the final sale price of the home, all you would need to do is multiply the sale price by 6%, or by 3% to determine what each agent will be receiving. For example, if the price of your home is $275,000, 6% in commissions means that you would pay $16,500 for the sale of your home.

Examples:
| | | |
| --- | --- | --- |
| FINAL SALE PRICE OF HOME | MULTIPLIED BY 6% | MULTIPLIED BY 3% |
| $275,000 | $16,500 | $8,250 |
| $475,000 | $28,500 | $14,250 |
| $675,000 | $40,500 | $20,250 |

Depending on the agreement your agent has with their brokerage, they will likely split their 3% earning again.
Find the right agent for your next property
Is It Free To Use A REALTOR® As A Buyer?
Technically the seller is picking up the tab, since the 6% of the commission will be included in the final sale price of the home, so there are no upfront fees for buyers, although you will still have to budget for closing costs.

Do I Still Have To Pay My Agent If The Deal Fell Through?
Unless otherwise stated in the agreement you signed with your agent, you are not obligated to pay their commission if they didn't succeed in selling your home. But, if you decide for whatever reason you no longer what to sell your home and the agent's contract isn't up, then yes, you will most likely still have to pay them for their time and services.

Understanding the market and agent commissions can be tricky. Agents should be able to clearly explain every step of the process to you and let you know what their commission price includes. If you want to calculate what you'll owe your REALTOR®, multiplying the final sale price of the home by 6% will help you determine the commission that will be evenly split between the listing agent and buyer's agent.

Disclaimer: rates subject to change.
Mortgage Interest Calculator
What Is A Mortgage?
When you purchase a house, you are making monthly payments to pay it off. You borrow money from a bank in order to pay for the mortgage and are paying the bank back. Learn more about mortgage
Down Payment
The down payment is the amount you will pay upfront to obtain a mortgage. Learn more about down payment
Interest Rate
An interest rate is charged with your mortgage since you are borrowing money from them. The smaller the amount you borrow, the lower your interest charge will be.
Mortgage Term or Amortization Period
The amortization period is the total length of time over which you plan to pay off your mortgage.
Looking for an agent in Tampa? Our Fivewalls certified agents are happy to help you:


Agent Name: Keegan S. | View Agent Profile>>
Serving Area: Florida
"I am very knowledgeable in all 7 counties in the Tampa Bay area: Hillsborough, Pasco, Polk, Sarasota, Manatee, Hernando and Pinellas."


Agent Name: Maria A. | View Agent Profile>>
Serving Area: Florida
Maria has a well-known reputation for her communication skills, five-star customer service experiences, and her ability to pay attention to the little details that truly matter. No mistakes or problem areas get past her and she will never let you buy a home she wouldn't buy herself.


Agent Name: Gabriela A. | View Agent Profile>>
Serving Area: Florida
"My expertise helps me identify problems and develop effective solutions for all real estate transactions. I go above and beyond the call of duty."