Buyers, Tips & Advice, Investors
Last Updated: Oct 02, 2020
Requirements for new immigrants and non-residents when buying a house in Canada
Have a minimum of 10% for the down payment of your desired property.
Pay the Non-Resident Speculation Tax of 15% on top of property prices. If you are a permanent resident or Canadian citizen, you do not need to pay this tax.
Having a good credit score.
What documents do non-residents need to apply for a mortgage in Canada?
As a non-resident in Canada, these are the documents that you will need to get a mortgage:
Proof of income (employment contract, tax returns and pay stubs)
Bank statements for proof of down payment (from the last 3 months)
A letter of reference from a non-Canadian bank
An international credit bureau report or six months of banking statements
You will also need to open a Canadian bank account for mortgage payments.
The Home Buying Process For Non-Residents
Moving to Canada is a big decision. Buying property in Canada is easy and straightforward. This is what you need to do to buy a home in Ontario:
Find a real estate agent who can help you look for the property you want.
Get mortgage if you require a loan
Understand the extra costs that non-residents have to pay.
Find a real estate lawyer to help you with documents.
1. Search and interview multiple real estate agents
You will be spending a lot of time with your real estate agent so make sure you find the right one. Your real estate agent can also help you find the right city to invest in. Our real estate agents do more than help you buy or sell your home. They are top-rated in the industry. We know because we personally interview REALTORS® to see if they fit our criteria.
Signing a buyer's agreement with your real estate agent is typical in Canada because you are owed a fiduciary duty from your real estate agent and brokerage. You must sign the agreement before putting an offer on a property but legally, you do not have to sign it for the real estate agent to show you homes.
2. Get pre-approved for a mortgage
Your real estate agent will be able to help you find a reputable Mortgage Broker or provide you advice on what to ask your bank to get pre-approved for a mortgage. It is always a good idea to get pre-approved for a mortgage BEFORE you start looking at homes so you know how much you can afford.
3. Put in an offer on the property you want to buy
When you find the right property, put in an offer in the purchase and sale agreement. Your real estate agent will walk you through the legal contract and advise you of what you should or shouldn't include
The purchase and sale agreement will include items like:
The price you are paying for the property
he date of possession (in Canada, this can range from 30 to 90 days and is negotiable)
Items that you would like included from the property (this could be window blinds, electronic appliances and other things that you see on the property)
A request for a home inspection
A request to see the status certificate (this applies for condominiums)
Additional conditions that you would like (this could be financing conditions)
4. Your offer is accepted by the seller
Once your offer has been accepted you will have to provide the seller's representative with the deposit you agreed upon within 24 hours. You will also have to inform your Mortgage Broker and have your real estate agent send over the necessary paperwork.
5. Get a lawyer and complete the remaining paperwork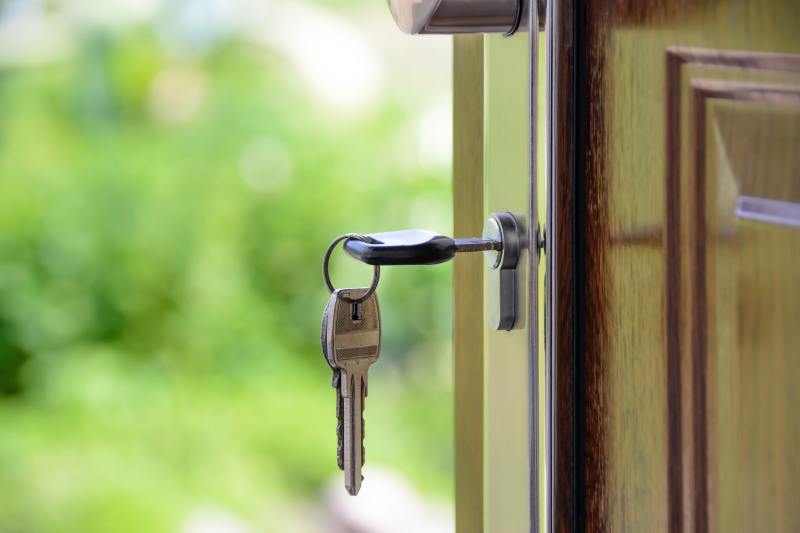 For buying a property in Canada, real estate lawyers will review the purchase and sale agreement, complete the title search, register the deeds, take care of the transfer of funds and notify you of any risks involved in the property purchase. On the day you take possession of your home, you will meet at your lawyer's office to sign the final paperwork and provide them with your down payment and other closing costs. They will then provide you with the keys to your new home!
6. Move into your new home!
Before you start to move everything in you should go around your new home and check to ensure all appliances and lights are in working order and that the seller has not left anything behind.
What are the costs for homebuyers to use a real estate agent in Canada?
In Canada, a buyer's real estate agent fees are paid by the seller. As a home buyer, you are not paying real estate agent fees or commissions. The real estate commissions are included in the home purchase price. At Fivewalls. we work with many Chinese real estate agents.
Is there a limit to how many properties I can buy in Canada?
In Ontario, British Columbia, Nova Scotia, New Brunswick and Newfoundland, there is no limit to the amount or property price that foreigners can purchase. However, other provinces limit the amount of property that foreigners can purchase. Canadian banks will usually only give loans for up to five properties per person.
What is the tax for Non-Residents when buying a home in Canada?
Yes, non-residents in Ontario must pay a Non-Resident Speculation Tax (NRST) which is a 15% tax in addition to the purchase price. If you are purchasing with a spouse who has a permanent resident status, then you will not have to pay the additional tax for Non-Residents. In British Columbia, there is an additional property transfer tax of 20% that foreign nationals have to pay when purchasing a property excluding apartment buildings with 7 or more units, land, commercial or industrial properties.
There are certain situations where you can get a rebate on the Non-Resident Speculation Tax even though you have paid for it already:
If the property is your principal home in Ontario and you move in with 60 days of closing, you may apply for a rebate on the NRST tax.
If you become a Permanent Resident within 4 years of buying a property, you can apply for the rebate (this may only apply to certain cities so you will have check based on the area you purchase).
For international students who have at least 60% of a full course load at an Ontario school for at least 2 years, you may qualify for a rebate as well. There are only certain Ontario institutions that qualify for the rebate so you will have to verify if your institution qualifies.
Non-residents with a valid work permit employed for at least 30 hours a week can also apply.
The deadline to apply for the NRST rebate is 4 years from the due date of the tax.
Getting A Mortgage in Canada
If you need a mortgage, then you should connect with a Mortgage Broker in the city that you want to buy a property in. You can also talk to Mortgage Specialists from Canadian banks. The biggest 5 banks in Canada are:
Royal Bank of Canada (RBC)
Toronto-Dominion Bank (TD)
Bank of Nova-Scotia
Bank of Montreal (BMO)
Canadian Imperial Bank of Commerce (CIBC)
Unfortunately, you will not be able to use a foreign bank to obtain your mortgage.
Frequently Asked Questions About Buying A Home As A Non-Resident
What is the down payment required for buying a home in Canada for non-residents?
In Canada, the minimum down payment required from permanent residents and citizens for buying a home is 10%. For properties priced above $1 million, a 20% down payment is required. Any down payment below 20% in Canada requires mortgage default insurance which are additional costs to your mortgage.
For non-residents in Canada, you will have to put a down payment of 35% because you will only be allowed to borrow up to 65% of the property purchase price. However, for US residents, the minimum down payment required is 20%.
Where can I see homes for sale online in Canada?
You can search online for properties on the market on realtor.ca. If you are interested in buying a condo or apartment in Toronto or Vancouver, then condos.ca will have a lot of information.
Would you be interested in buying a house in Canada? Find a Realtor here
Get listing alerts straight to your inbox
Thank you! We'll be in touch.
Get house alerts from top-rated real estate agents, it's free!
About Fivewalls
Fivewalls is the leading place to search for a vetted, top real estate agent at no additional cost. We specialize in screening real estate professionals for years of experience, service, transactions and customer satisfaction ratings. Home buyers and sellers can go on Fivewalls to see profiles of top real estate agents in their area and complete due diligence before picking one. For more information please visit Fivewalls.
Top Real Estate Agents By City