Sellers
Last Updated: Mar 04, 2019
Going through a divorce is tough and stressful. If you decide to sell the home you have been living in together instead of buying the other person out, it is best to go with a REALTOR® to help you make professional decisions.

Breaking The Mortgage Contract
If you have decided selling the house is the best option, you may have to pay a penalty for exiting your mortgage contract early. Before you break your contract, ask your lender what fees will be involved and if you will have to pay the following fees: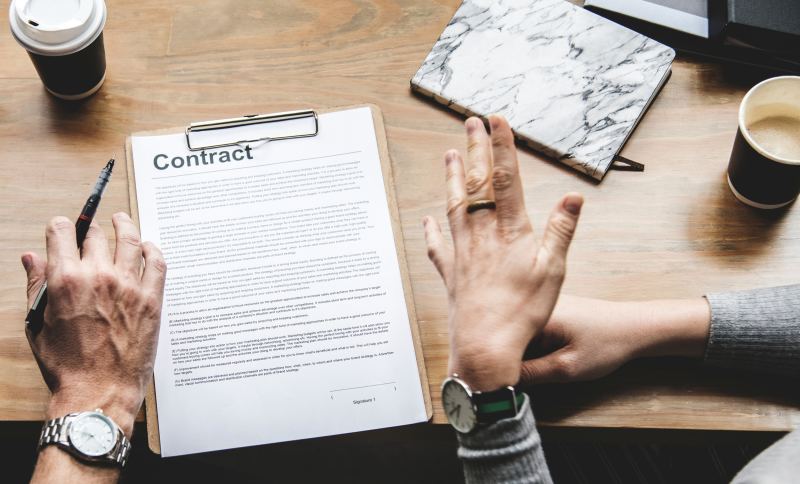 Prepayment penalty fee (prepayment means you are settling a debt or payment before it is due)
Reinvesting charges
Removing current mortgage and going with a new one
Fee to change lenders
Legal fees

If you have an open mortgage, you could pay off the mortgage and go with a different mortgage option without penalty. But, if you have a closed fixed-rate mortgage, the penalty fees could be quite high, but it will differ with each lender.
This is why open mortgages interest people, because they are not paying penalties should they choose to pay off their mortgage earlier than the amortization period, although you will be paying a higher interest rate. Closed mortgages are exactly what the name suggests, and lenders do not expect you to finish paying off your mortgage until your amortization period is up.
If you are exiting your mortgage contract and going with a new one, you will also be subject to the stress test. You will be relying on your income alone now, so you may not be approved for as high of a mortgage as you were before.

Selecting An Agent
Divorce can strain the relationship you and your partner previously had, but there are things you will need to decide on together. Hiring a REALTOR® is one of them. Trying to sell your house yourself, on top of all the other added stress, is probably not a good idea.
Interview different agents until you can agree on who you think is best. If you cannot come to an agreement, maybe as a family member or a friend to help choose an agent for you.
Your agent can help you determine what repairs or upgrades should be done to the house before selling. They will also help you settle on a fair asking price as well as advise you on accepting an offer.

Splitting The Costs & The Offer
If your home needs some work before selling, you will have to work together to come up with a budget and who is going to pay for things. But once you accept an offer and split the earnings, it could very well make up for the costs that came out of pocket for you.
Typically, you would be splitting the sale price equally. However, if one of you remains in the house with your kids and the other moves out during the divorce, you may not be getting as much because you will also have to pay taxes on the profit of the sale price.

Divorce and selling your house are stress situations, but having a REALTOR® helping you out should help relieve some of that stress. They can help you determine what changes need to be made in your home, what you should list your house at, and what offer you should accept. And remember, the two of you are not the only ones involved in your divorce. Your kids are being affected too and adjusting to everything as well. Coming together to make sure the sale of your home runs as smoothly as possible will make everyone's lives easier.
Check for vetted Realtors:


Agent Name: Doreen M. | View Agent Profile>>
Serving Area: Burlington, Markham, Newmarket, North York, Oakville, Richmond Hill, Toronto
"With more than 20 years of customer service experience in various business sectors, I understand the true meaning of excellent client service."


Agent Name: Laurie O. | View Agent Profile>>
Serving Area: Brampton, Burlington, Etobicoke, Halton Hills, Hamilton, Mississauga, Oakville, Toronto
"With my client's goals in mind, they have always been thrilled with how well the transaction has gone. From initial planning stages of buying or selling, to the end result of negotiations."


Agent Name: Brandon T. | View Agent Profile>>
Serving Area: Guelph, Kitchener-Waterloo
"I have built a successful business around knowledge, integrity, communication, hard work and most of all: trust."