Buyers
Last Updated: Apr 01, 2020
There are lots of great neighborhoods to raise your kids on the sunny coasts of Florida. Though some neighborhoods are more expensive than others, it ends up paying off to raise your kids in neighborhoods that have highly reputable schools and a low crime rate.
These top 10 neighborhoods in Florida are a great place to start considering raising your children in, from the most affordable to most expensive (as of April 2020).

1. North Port
Average home listing price: $229,000

North Port is south of Sarasota and only a short drive or walk away from main beaches. North Port and Sarasota have a strong partnership with the Sarasota County School District and are home to some of the highest-reputed schools in the state. The housing is very affordable for younger adults looking for a starter home and to neighborhood to start raising a family. The area is also surrounded with parks, trails and playgrounds to entertain all ages.

2. Kissimmee
Average home listing price: $250,000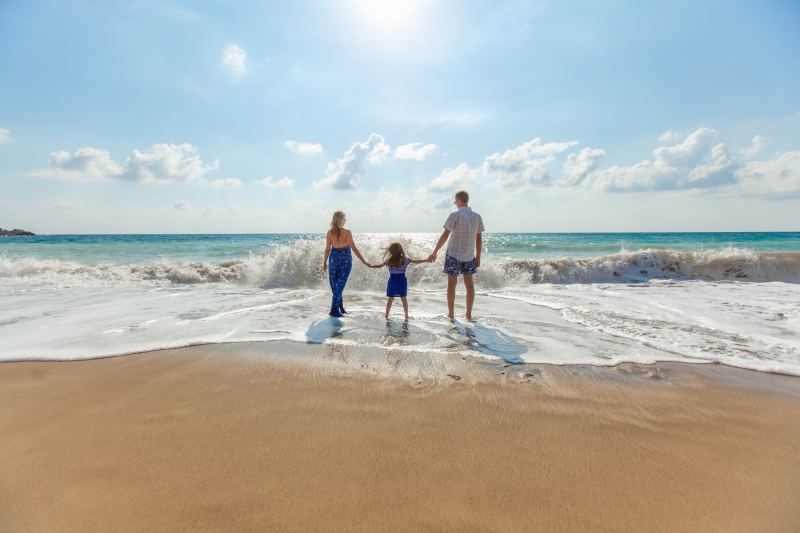 Kissimmee is another great affordable neighborhood to consider raising your kids in Florida. It lies along Lake Toho and is conveniently located 25 minutes away from Walt Disney World! But not only is it known for being close to the infamous Disney World, it is also known for being a very family-oriented area. There are always new adventures to be had in the area including shopping for people of all ages, dining in the neighborhood's many great restaurants, or going for a walk or bike ride with the family. There are a high number of different schools your kids can attend, from pre-kindergarten to grade 12 too, whether that be public school, private school or a Catholic school.

3. Wesley Chapel
Average home listing price: $289,000

Wesley Chapel is a very walkable community and its population is around 50,000 people with 54% having kids under 18. It is a thriving and successful young community with highly rated schools teaching pre-kindergarten to grade 12, such as Dr. John Middle School or Wiregrass Ranch High School. There are private schools and Catholic schools in the area as well. Seven Oaks Nature Trail is a great place to relax and take in the beautiful scenery, or have a picnic with the family. It is also a short drive to main beaches in Tampa.

4. Ocoee
Average home listing price: $296,000

Ocoee is another city that has a high percentage of young families with kids. It is a short distance from main cities like Orlando (22 minutes) and Tampa (an hour and 20 minutes). There are 22 schools to consider for your children, from pre-kindergarten to grade 12, including private and Catholic schools. Its "livability rank" is 81/100, which ranks 94% better than other cities in the state, so young families are definitely confident and comfortable with their choice to move to the area.

5. Miramar
Average home listing price: $330,000

Not only are there reputable public schools in Miramar (30 schools teaching pre-kindergarten to grade 12), but it is in close proximity to universities and colleges, like Barry University and the University of Miami. Miramar is about a 35-minute drive from Miami, so whether you need to commute to work or university, it is an ideal location. There are lots of activities to do as a family, like going to the beach or Flamingo Gardens. Flamingo Gardens is a 60-acre wildlife sanctuary that offers an abundant botanical scenery, as well as great photo opportunities to capture flamingos, toucans, peacocks and more.

Did you know? Flamingos gradually turn pink because of their diet of shrimp and algae. They are actually born with grey feathers.

6. Lutz
Average home listing price: $339,000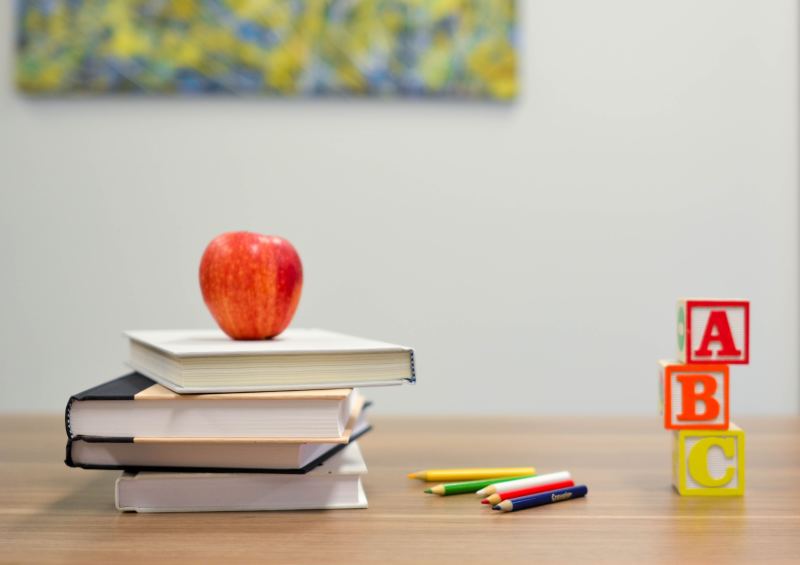 Lutz has a population of over 21,000 people with 42% of families having kids under 18 years of age. Their school system is very strong, with over 36 schools in the area, all of which are highly rated for kids of all ages (pre-kindergarten to grade 12). There are plenty of activities for your kids to enjoy too, especially at the LaFleur Gymnastic Club where they can take part in gymnastic and swimming lessons. There are plenty of parks to walk through with the family (including your dogs) such as Lake Park and Lettuce Lake Park that has a comfortable boardwalk and a fishing dock for fishing enthusiasts.

7. Winter Garden
Average home listing price: $389,000

Winter Garden lies along Lake Apopka and has a population of around 43,500 people, 53% of which have children under 18 years of age. It is about a 26-minute drive to Orlando, and an hour 20 minutes from Tampa. It is a very family-oriented area, especially because the school scene and community programs for people of all ages to get involved in. There are plenty of parks in the area for your kids to play at, like Newton Park or Chapin Station. Lake Apopka is the fourth largest lake in Florida, so whether your kids want to go for a swim, build sandcastles, or go fishing in the canoe, there are plenty of opportunities to do so.

8. Weston
Average house listing price: $509,000

Weston has a higher population and more expensive housing market that is heating up. The average yearly household income in the area is approximately $93,800. It is known for being clean, safe, and very walkable (one of the most walkable cities in Florida, in fact). But it is also known for its breathtaking scenery, since it lies amongst the Everglades National Park, a 1.5-million-acre wetland. Your kids will absolutely love going camping in the Everglades, or take a 23-minute drive to the Tree Tops Park, where they can play on the playground, go fishing, go horseback riding, and check out a treehouse! It is truly a great location for people of all ages.

9. Marco Island
Average house listing price: $ 599,000

The cost of living in Marco Island is relatively higher than other locations. It is an island in Southwest Florida with bridges connecting from Naples. The average household yearly income is approximately $74,500. There are 12 schools in the area, each of which are highly rated, including Catholic and private schools teaching pre-kindergarten to grade 12. It is surrounded by the Gulf of Mexico, so if you are looking for a waterfront property, your chances are very likely, which also means the beaches are very easily accessible! Your kids will love playing at Tigertail Beach or Marco Beach, just to name a few.

10. Parkland
Average house listing price: $700,000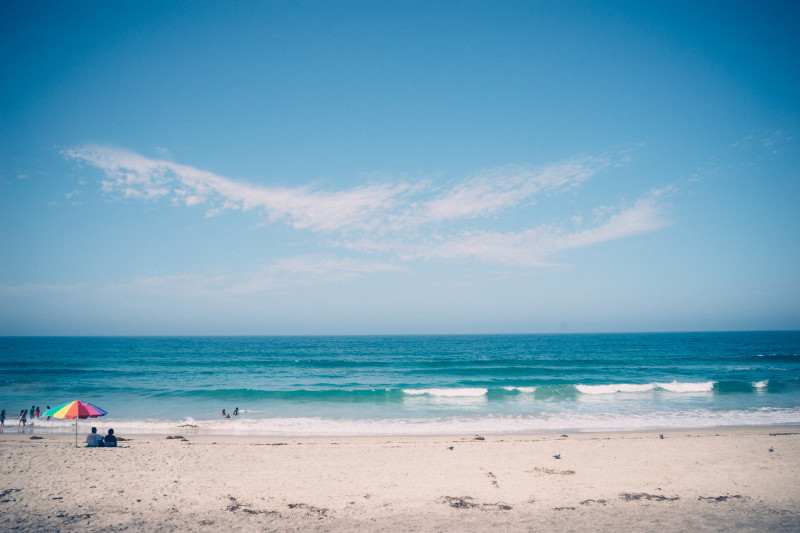 Parkland is definitely known for having higher yearly household incomes and more expensive homes, but it is easy to see why people want to raise their kids here. With a population of almost 30,000 people, 55% of households have kids under the age of 18. The unemployment rate is low (2.8%), and the school system is one of the top-rated in Florida. It is an hour away from Miami, or you can even catch a one-hour flight to Tampa. There are plenty of beaches nearby if you are looking for family activities like Pompano Beach, or take them to Pine Trails Park or Betti Stradling Park, each of which have well-kept playgrounds or plenty of room to throw a frisbee or have a family picnic!

There are many great neighborhoods in Florida to consider raising your family, all of which have great schools for your kids and many different activities to suit your lifestyle. Whether you choose Miramar, Weston, or Marco Island, you will not be disappointed with your move.

Disclaimer: prices and numbers subject to change.
Check out our top agents in Florida here:


Agent Name: Maria A. | View Agent Profile>>
Serving Area: Florida
"In today's volatile real estate market, Maria's experience and knowledge is invaluable to buyers and sellers alike."


Agent Name: Tasha O. | View Agent Profile>>
Serving Area: Florida
"Knowledge is power and together we can achieve anything you desire!"


Agent Name: Rick T. | View Agent Profile>>
Serving Area: Florida
"The key to a successful transaction, in my opinion, is knowledge. It has always been my philosophy to inform, educate and prepare my clients for what they can expect when buying or selling their home."