Buyers
Last Updated: Mar 18, 2019
Condo maintenance fees can have a lot of elements to it. If you are paying the same amount, or even more, as you would owning a house, why live in a condo?
For some people living in a condo is a lifestyle choice.

What Are Condo Fees?
Condo fees are a monthly payment which covers the costs to maintain the building. It may include utilities such as the following: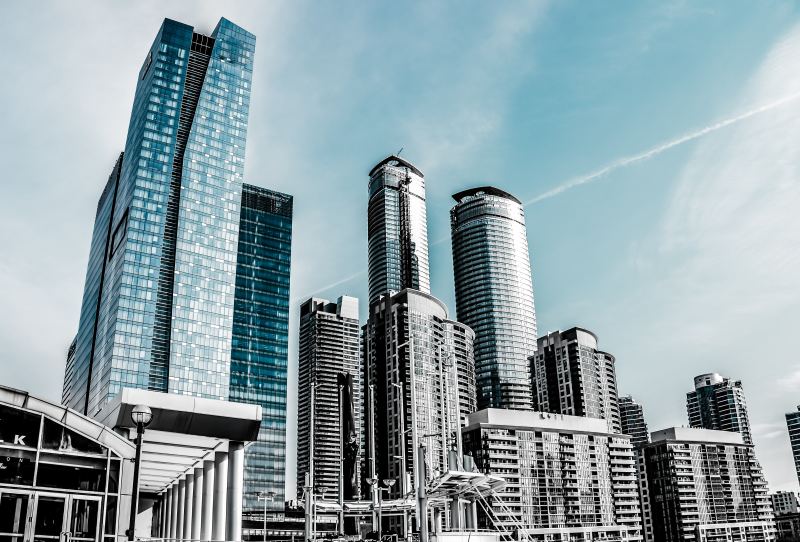 You could still come across the following included in fees, but they are rare nowadays:

As well as utilites, you have other features you could be paying for, but remember each condo will vary:

Parking
Gym
Pool
Sauna
Security features
BBQ area/rooftop patio
Insurance

Why Do You Have To Pay Condo Fees?
Condo fees are covering the above to help maintain the building. Technically you are helping to pay the person who cleans the pool, cuts the property's lawn, repair the roof or replace windows, etc. Whatever amenities are included in the condo will be used to determine the monthly costs, as well as the square footage of your unit (could range anywhere from $0.50 and up). Each condo fee will vary, and there is no standard "condo rate". You can always research the condo you are looking at beforehand to determine what fees will be involved and what you need to budget for monthly.
Some condos in Toronto could be $800+ a month for fees. Some condos, for a one bedroom, could be $380+ a month. If you are having trouble affording these rates, they could still increase annually to reflect the rate of inflation and operating and maintaining the building.

What Is A Contingency Fund?
It is the law for each condo to have a contingency fund to cover high expenses like a roof replacement. Instead of asking for residents to give a high amount at the time the repair needs done, you have already supplied the amount and will not be charged more.

Before construction even begins, most companies will let you view the floorplans to their condos and you can purchase them before they are even listed. Once building begins and countertops start going in, you may have the option to upgrade anything they are putting in to better suit your style.
The downside is not seeing the finished product when you purchase and waiting on the construction deadline, which may not even be met. But, everything will be new and unused, and you do not have to worry about renovations or replacing something in a while.
When you are purchasing a newer condo, some companies may require you to put a higher down payment. As opposed to 5%, it may be 10-20%, but this will not be the case for every condo you look at.
Weigh The Pros & Cons To Condo Living

Pros:

Do not have to cut the grass
No shoveling the driveway
Your building could have a pool you could not afford otherwise
Workout equipment is available to you (which is also expensive purchasing on your own)
Everything is readily available to you

Cons:

Do not have your own property for things like growing a garden
Your kids have less space to run around and play
May have a higher change of issues with noisy neighbors

There are pros and cons to condo living, but if you have a certain lifestyle, living in a condo can be very ideal. Condo fees can get pricey, but you can always research what fees will be involved beforehand and your real estate agent can help you calculate what you would need to budget for each month.

A lot of condos can be rented out too, if you are ever unsure of whether or not to purchase one. But be aware that renting could easily end up costing you the same amount as a mortgage payment would.
Looking to buy a condo? Our condo experts can help you:


Agent Name: Mike K. | View Agent Profile>>
Serving Area: Durham, Markham, Mississauga, Newmarket, North York, Richmond Hill, Scarborough, Toronto, Vaughan, York
With over 30 years of experience, Mike can provide the ultimate professionalism for you and your family. Whether you are looking for a condo, townhouse, or detached home, he will ensure your real estate goals are met and will not settle for anything less.


Agent Name: Lisa N. | View Agent Profile>>
Serving Area: East York, North York, Toronto
Are you a first-time buyer and looking at condos? Lisa is a great agent who is very experienced helping first-time buyers. She will always make sure your questions are answered along the way and will help you understand everything from start to finish.


Agent Name: Jennifer R. | View Agent Profile>>
Serving Area: Markham, North York, Richmond Hill, Scarborough, Toronto, Vaughan, York
Jennifer has over 13 years of experience in the real estate industry and provides outstanding customer service whether you are an experienced buyer or seller, or a first-timer. She will always act in your best interests and wants nothing more than to help you achieve your real estate dreams.