Sellers, Tips & Advice, Real Estate Agents
Last Updated: Apr 01, 2019
Deciding when to sell your home can be a tough decision, along with who to hire, if you should upgrade before selling, and when you should put it on the market. There are lots of things to consider beforehand so using a Fivewalls Certified Agent can help make the process much easier.

Buyer's Or Seller's Market?
Research beforehand what the market is currently like, but remember from the time you research to the time you decide to sell, it could change.
Selling in a buyer's market means there will be more homes for sale. If you are selling in a seller's market, there will be more buyers. If there are more buyers than homes for sale, your chances of multiple offers increase, you may get the offer you were hoping for.

The Spring Market
Timing the market can be tough, especially if a tough personal situation arises and you have to sell now. Even though professionals say the spring is a great time to list your home, that will not always be the case for people.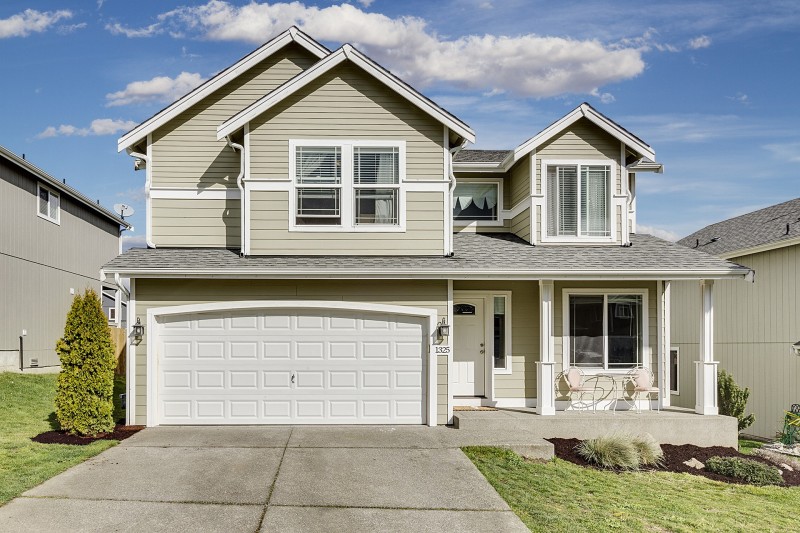 "It is not always easy to time the market," says Fivewalls agent Steve Walker>>, who helps buyers and sellers in the North York, Scarborough and Toronto areas. "Timing has to coincide with the seller's plans and if they are moving to a new house, then it has to coincide with when they find their next house."
But Steve (who has been in the industry for 27 years) also explained that, come spring, buyers ramp up their home-buying efforts even though sellers ramp up their prices.
Fivewalls agent, Andrew Wells>>, agreed. "The bulk of housing tends to arrive later in the spring, from mid-March into the summer months."
Andrew has been a REALTOR® for 15 years now and helps buyers and sellers in the GTA, so he has gotten used to what markets are hot. "The spring market generally offers a wide selection of inventory, so competition can be fierce, depending on the location and inventory being sought."
Bryan Grant>>, a Fivewalls agent who also serves the GTA, agreed with both Steve and Andrew. "The best time to sell your house is for sure the spring market. Generally from March to the end of June is a very nice rush for real estate."

After Spring
Andrew continued, "From July to August is considered 'shoulder season'. Sellers who are on the market in the shoulder seasons are typically more likely to be flexible with the price." But he also made clear that the market never stops. "There are always buyers looking to make acquisitions."
Steve agreed in the market trends always changing, since in spring 2017, the market experienced a price reduction. "In 2017, winter and early spring were the best times to sell, so there are exceptions to the rule."

Hiring An Expert
This is why hiring a real estate agent is important. They can help you make the right decisions and guide you throughout the process. Agents like Steve, Bryan and Andrew are used to guiding sellers, whether they are selling a detached home or a condo. They also know how the seasons affect the housing market, so they can tell you what to expect from buyers. They can also help to raise the value of your home, no matter what season, by making upgrades or improving certain features.

The spring is a popular time for sellers because of the nice weather approaching, the holidays being over, and curb appeal increasing. But, it may not always be in your best interest. Buyers will be fiercer and ready to start a bidding war, which may or may not interest you as a seller. Motivated buyers could pop up more after spring, especially if they want to close quickly in the fall or winter months. It ultimately depends on your situation, your location, and your REALTOR®.
Our agents can help you:


Agent Name: Steve W. | View Agent Profile>>
Serving Area: Durham, North York, Scarborough, Toronto
With 27 years of experience, Steve knows the local market and what it takes to negotiate a great deal. When you work with Steve, his years of experience and vast knowledge will instantly leave you feeling content and at ease.


Agent Name: Andrew W. | View Agent Profile>>
Serving Area: East York, Etobicoke, Markham, Newmarket, North York, Oakville, Richmond Hill, Scarborough, Toronto, Vaughan
Andrew's experience in the GTA spans over 15 years now. His high quality marketing techniques, negotiating skills, and personable manner leave clients feeling more than satisfied with his service. They rave about their experience with Andrew saying, "He is a great source of knowledge and always comes through for us. We always recommend him to our family and friends."


Agent Name: Bryan G. | View Agent Profile>>
Serving Area: Burlington, Hamilton, Milton, Mississauga, Niagara Falls, Oakville, St. Catharines
Bryan is one of the top agents in the area with over 13 years of experience. He has past experiences in sales and marketing and knows what strategies are required in order to get you the best deal possible. He is dedicated to ensuring his clients are more than satisfied throughout the entire buying or selling process.