Sellers, Buyers, Tips & Advice, Investors
Last Updated: Apr 01, 2020
Investing in real estate requires a lot of research, hard work, and dedication. When done right, it definitely pays off in the end. But there are some common house flipping mistakes you should avoid if you want to ensure a smooth flipping and selling process, especially if you are just starting out.

Here are some tips to avoid house flipping mistakes:

The most important decision of all is hiring the right agent. Once you have found homes you are interested in investing in, your REALTOR® can help with:

Neighborhood questions
What renovation trends are popular in the area
What the homes are selling for
Who the area attracts – young adults, seniors, families with young kids, etc.
Connecting you with professionals, if you have not already created a team (plumbers, contractors, stagers, and more)

They will also look after all the paperwork, since you will have enough of your own once the project begins. They can also help point out other investment opportunities coming up in the area.

Hire A Team Of Professionals
One of the biggest problems first-time flippers have is they underestimate how much work is really involved. You may have friends or family in the plumbing industry, or carpentry, etc., but hiring who you know may not always be in your best interest. You will want true professionals with a high reputation, which your REALTOR® can help connect you with. There are many different professionals to think about, like:

A home inspector
Financiers
Lenders
Electricians
Plumbers
Carpenters
Painters
Stagers
Roofers
Handymen in general
Etc.

Having your team of trusted professionals handle everything can even save you money in the long run, since it will be done right the first time/they know what they are doing.

Do Not Skip The Home Inspection
The house you decide to purchase to flip may seem like it is in good condition, but it is always in your best interest to double check with a professional home inspector. Not only can they identify problem areas you may have glanced right over, but they can definitely tell you what walls can be knocked down and more importantly, which walls to leave intact. They can also identify problems that may arise in the future if not looked after now.

Set A Budget
Setting a budget should already have been done. You should know your limits before even purchasing a house and stay within them. Having a home inspector walk through the house will help you in determining what needs to be spent on upgrades or renovations, since that will be the biggest cost of the flipping process.
A budget should not only be set for things like closing costs, renovations, and paying your employees, but also a contingency fund, which is money set aside for unexpected costs that may arise. When you are in the house flipping business, you never know what problems lay beneath the foundation, or within the walls.

Have Your Plans Written Down
Moving forward without a plan set in motion is difficult. You should always write down every step of the way so both you, and your employees, know what you are doing and there is a lower chance of miscommunication. Once you have decided how to redesign the home, or even if there are just small changes, hand out floor plans to everyone. Make sure everyone is always kept up-to-date with changes and develop an efficient way of communicating with one another, especially if you are not on-site all the time.

Do Not Over-Improve The House
Flipping a house does not mean having to completely gut it each time. Some homes may just require a little bit of a facelift here and there, which is completely fine. Depending on the market and the location, if you over-improve a house, the value may be too high for the area. But if you are first-time house flippers, starting with small projects and working your way up is a great way to gain experience.

Set A Realistic Deadline
Flippers often underestimate the time it takes to close on the house, to renovating, to listing it and selling it. Professionals say the average time it takes is 90 days, but depending on the amount of renovating you need to do, the location, and the market, it may be longer. It is not unwise to ask experienced house flippers for advice, as well as your REALTOR® and contractors.

Do Not Forget Landscaping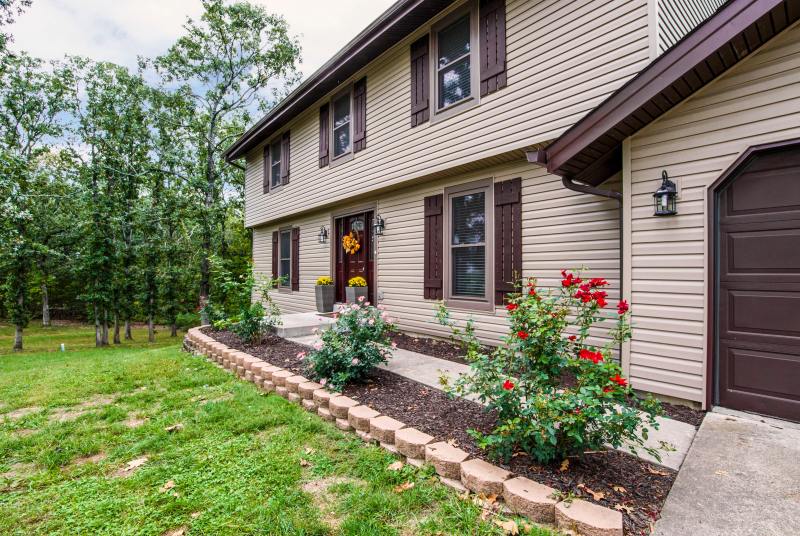 Not only should you worry about the house, but the yard is an important feature of the property too. Budget for things like repaving the driveway, adding plants and trees and flowers, fencing the yard, etc. These things will also add curb appeal, since these are the first things potential buyers will see once open houses begin.

House flipping requires a lot of time, patience, and dedication in order to succeed. Do not race the clock, or try to do everything yourself, or start with big projects. Being a first-time house flipper comes with a lot of new responsibilities and proper planning. It really is a learning experience, and you will learn from your mistakes very quickly. But with the proper help from your REALTOR® and trusted team of professionals at your side, it will make the process much easier.
Our agents can not only help you buy or sell, but also offer their advice on renovations and investment properties:


Agent Name: Mark H. | View Agent Profile>>
Serving Area: Etobicoke, Mississauga, Oakville, Toronto
"As well as being a local expert, I also have a background in finance and renovating homes, so I can assist my clients with more than just buying or selling."


Agent Name: Cory M. | View Agent Profile>>
Serving Area: Hamilton, Niagara Falls, St. Catharines, Toronto
"Renovations expert: With a background building houses and owning rental properties, I know how to spot problem areas before you put that offer down."


Agent Name: Lisa S. | View Agent Profile>>
Serving Area: Toronto
"Lisa is an experienced renovation and construction specialist having managed major renovation projects for both clients, and her own portfolio."