Sellers
Last Updated: Mar 25, 2019
Selling your home in Toronto comes with a lot of extra costs that you should budget for.
Here are things you can expect to budget for before even listing your home.

1. Inspection Fees
Having an inspector come before listing your property is the best way to ensure you make the necessary repairs on things and that they are done properly. If this is not done beforehand and a buyer purchases your home and unexpected problems arise, this could come back on you. Legal battles are not fun. Paying for an inspection could really help save you money in the future. They will typically cost anywhere from $300-$600 (the size of your home will make the cost vary).

2. Upgrades & Repairs
Once you have a home inspector explain what needs fixing, start making those repairs! This may come out of your pocket now, but they can always be covered through your sale price, especially if you are making upgrades like renovating the bathroom or kitchen, etc. Upgrading or renovating rooms to please modern buyers (or to fit in with other homes for sale in the neighborhood) will add value to your home.

3. Painting Interior & Exterior
Giving your home a fresh coat of paint, both inside and out, could really help raise your home's value, so you may make the money back that you spend on all those paint cans! Prices will vary depending on the size of your home and how many rooms you want to do. It may seem like a hassle, but something as small as changing the paint colour of a room could really help attract homebuyers.

4. Lawn Maintenance
Adding curb appeal to your home can help attract homebuyers too, especially if you invest in some beautiful flowers in the spring or summer. Cutting the grass, trimming the hedges, and making sure the pool stays nice and clean will make a huge difference too.

5. Staging
If you decide to stage your home, it could be an expensive process. You will have to budget for things like renting furniture and potentially renting a storage unit for your own belongings.

6. Mortgage Penalty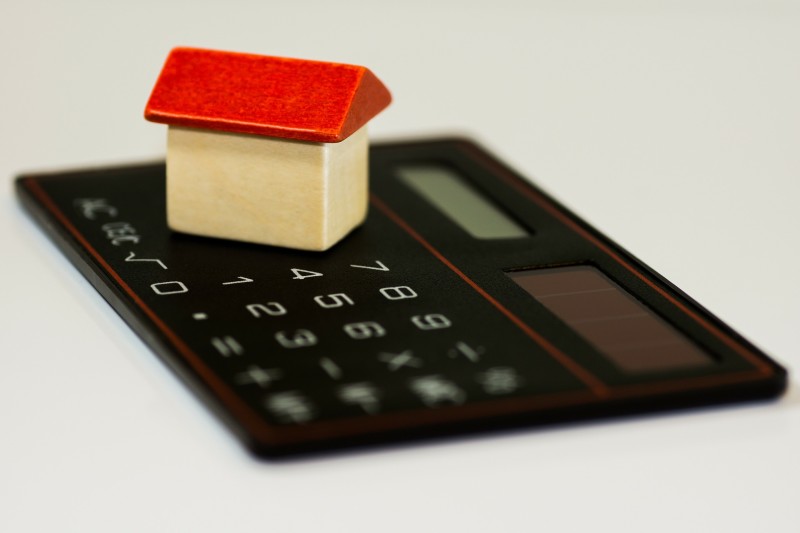 If you are exiting your mortgage contract early, there will be a penalty fee from your bank. The amount will vary depending on your lender and there may be other fees involved such as:

Prepayment penalty and how much
Reinvestment fee
Fee to change lenders
Registration fee
Legal fees

This could potentially be the most expensive step to budget for when you are selling and buying a new house with a new mortgage instead of transferring over your current one. But if interest rates go down or a different lender has better offers, it may be something you want to budget if it will help you save more money in the long run.

7. Real Estate Agent Commissions
As a seller, you are subject to pay your real estate agent for their services. In Ontario, the split is typically 5% between the seller, listing agent, and buyer's agent. Their fees will include marketing your home on various platforms and having professional photographers and stagers come in. They are also handling all the paperwork involved and negotiating on your behalf to ensure you get the best price possible for your home to help cover all these expenses.

8. Legal Fees
Depending on your location, the price of your home, and the law firm you choose, will depend on the amount you will spend on legal fees. They play a crucial role in the home selling and buying process. They are the ones in charge of handling the actual transaction, transferring the title, setting a home insurance in motion, etc. Prices in Toronto could range anywhere from a few hundred dollars to a couple thousand.

9. Moving Costs
Selling your home and moving to a new one obviously includes moving costs! Unless you are just moving right around the corner and have friends and family to help you move with their trucks, you are most likely going to have to budget for moving vans. Even if you are moving from a small apartment to a house and do not have a lot of furniture, it could still cost anywhere from $800-$2,000 for their time, equipment, and employees. You will also have to buy protection for your things should anything get damaged in the moving process.

10. Utilities
Even if you have already moved out of the house, you will still need to keep the heat or air running as well as electricity and water. Keep the house well lit and at a comfortable temperature for viewings/open houses.

Selling your house can come with a lot of unexpected costs, especially when there are repairs and upgrades you did not expect to have. But things like commission are negotiable and certain lawyer fees or moving companies will offer different rates to choose from. And, once you actually sell your home for a great price, it will be all worth it in the end.
Check for our top agents here:


Agent Name: Cynthia Y. | View Agent Profile>>
Serving Area: Markham, Newmarket, North York, Richmond Hill, Scarborough, Toronto, Vaughan
"Whether you are looking to sell or buy, I am there to answer your questions and help you negotiate the best price possible."


Agent Name: Matthew O. | View Agent Profile>>
Serving Area: Kitchener-Waterloo
"When that perfect opportunity presents itself and I can be part of the realization of your goals and dreams, those are the moments that make it all worthwhile."


Agent Name: Devin N. | View Agent Profile>>
Serving Area: London, Strathroy, St. Thomas
"Devin genuinely appreciates all of his clients and aspires to establish lifelong professional relationships."