Sellers, Buyers, Commission
Last Updated: Jun 05, 2020
Are you looking to buy or sell property in Orlando, FL, but have no clue how real estate agent commission works? Are you on a tight budget and are not sure if you will be able to afford their services? Fivewalls has created a break down how commission works to help you understand better.

What Is Real Estate Commission in Orlando?
Ultimately, this is the agent's wage. This is what will be paid to them once the deal has successfully closed. If they were not able to sell your home, or help you find a new one, in the allotted time you agreed on, you're not obligated to pay their commission.

Get a top-rated REALTOR®
Tell us a bit about you and the property you are buying or selling.
Is It Free To Use A REALTOR® When Buying A House in Orlando?
Well, technically the total commission is included in the sale price of the home. Even though the seller is including the buying agent's pay into the sale price, there are still other costs you will need to budget for, particularly closing costs.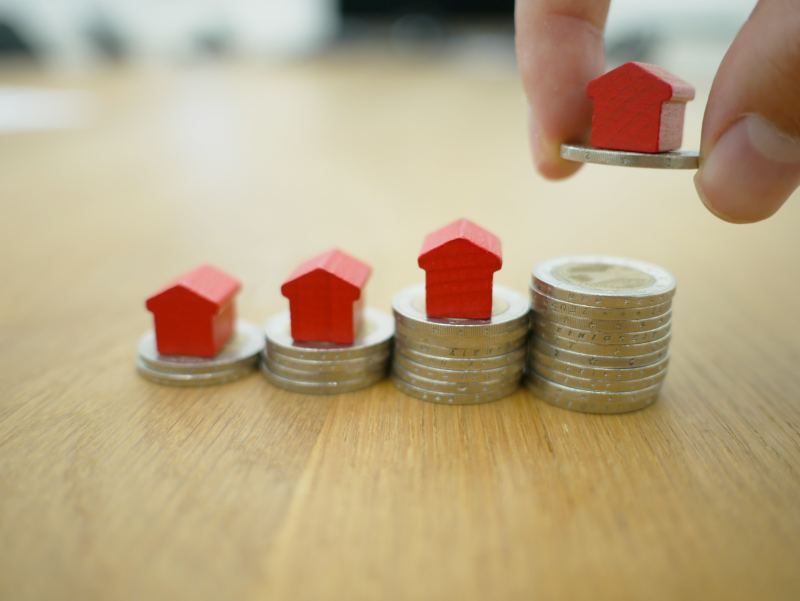 In Orlando, the average real estate commission 6% of the final sale price of the home. That will be split 50/50 between the listing agent and the buying agent, for a total of 3% commission each. Every agreement with a brokerage is different, so your agent may not be keeping that 3% to themselves.

Once the final sale price is determined, whether you're a buyer or a seller, you can easily determine what you'll owe your REALTOR® by multiplying the final sale price by 6% for the total between the two agents, or by 3% for your agent.

Examples:
| | | |
| --- | --- | --- |
| FINAL SALE PRICE OF HOME | MULTIPLIED BY 6% | MULTIPLIED BY 3% |
| $300,000 | $18,000 | $9,000 |
| $450,000 | $27,000 | $13,500 |
| $600,000 | $36,000 | $18,000 |

What Does My Real Estate Agent's Commission Cover?
As a buyer, your REALTOR® will be able to show you all the properties and neighborhoods that best suit your wants and needs. This may even include homes that have yet to hit the market. They're also experts on determining whether homes are moderately priced and how to negotiate on your behalf. They will also accompany you on the tour of the home and be able to pinpoint any problem areas you may not notice otherwise.
As a seller, your agent is your marketer. They are the reason your home attracts all those buyers in the first place! By using professional photography, videography and staging, your agent will have your home looking spectacular and showing its full potential. They will also post advertisements in newspapers, on listing websites, on their personal website, and on various social media platforms for you. They are also your negotiations expert and will get you the best, and most fair, price for your home so you can move onto your next adventure.

Disclaimer: rates subject to change.
Mortgage Interest Calculator
What Is A Mortgage?
When you purchase a house, you are making monthly payments to pay it off. You borrow money from a bank in order to pay for the mortgage and are paying the bank back. Learn more about mortgage
Down Payment
The down payment is the amount you will pay upfront to obtain a mortgage. Learn more about down payment
Interest Rate
An interest rate is charged with your mortgage since you are borrowing money from them. The smaller the amount you borrow, the lower your interest charge will be.
Mortgage Term or Amortization Period
The amortization period is the total length of time over which you plan to pay off your mortgage.
Connect with our top agents in Orlando here:


Agent Name: Tammy S. | View Agent Profile>>
Serving Area: Florida
"Having been in the Windermere location for over 15 years, I have become very familiar with West Orlando and can offer great tips and insight for this ever-growing area."


Agent Name: Jodi E. | View Agent Profile>>
Serving Area: Florida
"I am a veteran Florida real estate professional who has excelled in all facets of the business for over three decades. I've held my brokers license since 2004, and have managed numerous high-end brokerage teams in Central Florida."


Agent Name: Abby N. | View Agent Profile>>
Serving Area: Florida
"We will always be honest and ethical in every transaction. We will always tell you what you NEED to hear, even if it's not what you WANT to hear."