Buyers, Sellers, Real Estate Agents, Tips & Advice
Last Updated: Aug 05, 2020
There are so many real estate agents out there. How do you make sure you pick the right person to work with? Picking the right real estate agent to sell your house could easily save you money. As much research should go into finding the right agent as it does to finding your next perfect home.
Buying or selling a house is a big investment and you want the right professional to help you do so. Here are some tips on choosing the right real estate agent when you are selling your property.
1. Check For Real Estate Agents' Reviews
Every good real estate agent should have reviews online. The quantity and ratings of a real estate agent's reviews says a lot about the quality of their service. Think about it - every small business and service has reviews. If your agent cannot show you reviews from past clients or they have no online reviews at all, that is a huge red flag. Simply search the agents' names on Fivewalls or even just Google them and see what you find. Every real estate agent on Fivewalls must obtain reviews from past clients before their application is approved.
2. Ask Questions And See How Honest They Are
As obvious as it seems, finding an agent who will be upfront and honest with you about everything is very important. Trustworthy real estate agents truly have your best interest at heart, especially because they are doing 90% of the work for you. The best way to find who works best for you is to contact a couple of them and ask them questions:
How do they plan on marketing your home?
How are they going to get your dream home someone else may have their eye on too?
What do they think the best listing price is for your area?
These are direct questions that also give you an idea about how legitimate their experience is. Inexperienced agents will not be able to provide good answers. Their answers will tell you who you can trust and build a relationship with right off the bat. Also, honest real estate agents should be upfront about what they are charging and if they can or cannot negotiate.

Get a top-rated REALTOR®
Tell us a bit about you and the property you are buying or selling.
3. Does The Real Estate Agent Work Full-Time?
Only less than 10% of real estate agents do 10 or more transactions per year. In fact, the average real estate agent in Canada does 2 or less transactions per year. What does that mean for you? Well, for starters, these numbers mean that there are many real estate agents who only work part-time and do not have a lot of experience. Two transactions in a year, even in a big city, is not a full-time job.
Going with a full-time real estate agent means that you will be getting a dedicated professional who has more availability throughout the day and experience to help you achieve your goals. Part-time agents are not as invested if they are not working as many hours and they could have different schedules week to week, depending on their other part-time job. Full-time agents are committed into putting all their time and effort into marketing or advertising for you. At Fivewalls, we only work with full-time real estate agents.

4. Check For Local Knowledge
Look for a real estate agent who specializes in your type of property and neighborhood. Most REALTOR® profiles will have active listings posted so you can see what else they are working on, and the will also specify their area of expertise. If you are selling a farm house it is probably not in your best interest to go with someone who sells condos. REALTORS® with more experience selling your type of property will be able to anticipate problems ahead of time and come up with the proper solution, should any problems even arise.

5. Does The REALTOR® Have An Online Presence?
Make sure they are legitimate. Is their web presence strong? Their profiles will have reviews you can read up on, whether good or bad. Reading those positive reviews will make you feel better going forward with the biggest purchase or sale of your life. Even something as small as a profile photo can make a huge difference. You will also be able to see if the are a licensed REALTOR® and what their credentials are like. Another thing to consider; if you do not have any home inspectors or plumbers in your contact list, experienced and licensed REALTORS® have connections and resources. Ask them why you should hire the professionals they know. What do they charge for their services compared to other places?

Find the right agent for your next property
6. Do Not Be Afraid To Ask About Commissions
If you feel awkward about asking to negotiate your potential real estate agent's commissions, do not worry! Although it's not a real estate agent's favorite question, they understand why you would ask. Of course, you want to know what you are paying for. The right real estate agent will answer your question directly and help you understand what the costs cover. After all, it's their job to guide you through the real estate process and help you understand every detail.
When deciding on an agent, a big factor will be what they are charging. In Ontario sellers pay, on average, 5% of the commission on the final sale price to the listing and buyer's agents. When you are buying a home, the commission rate is 0% (because of the seller paying commission). Typically, the commission amount of 5% is taken from the total of the sold home price and split evenly between the seller and the buying agent. Sometimes commission is negotiable. Honest agents will explain to you why they can or cannot change the fee. Your real estate agents will not feel bothered by the fact you asked or tried to negotiate – it is part of their job. They also want your business, so if there is competition with another realtor, they will most likely negotiate.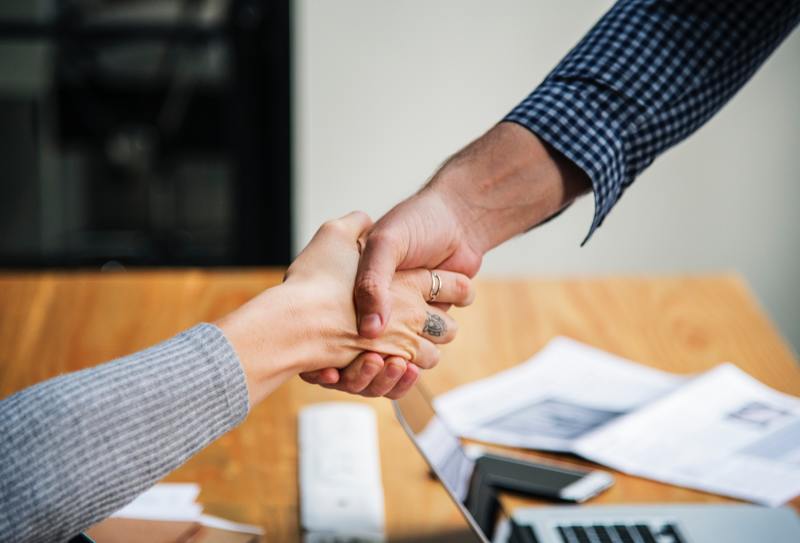 Do not be afraid to interview the REALTORS® you have in mind. Get to know them. Ask them questions like:

What else are you working on?
How do the fees work?
What experience do you have?
What should we improve on our home?
How often will we keep in touch?
What do you want to tell me that I did not ask?

7. Do Not Choose A Real Estate Agent Based On Low Commissions
There's a saying that you get what you pay for. If a real estate agent claims that they offer a super low flat-fee or 1% commission for selling your home, make sure you understand the services that are not included. Often times, when agents advertise paying a 1% commission rate, that is only for the seller's agent. You still have to pay 2.5% commission to the buyer's real estate agent. If you are thinking that you can just skip out on paying a commission to the buyer's real estate agent, that is not the case. Properties that do not offer a commission to the buyer's real estate agent leave money on the table because agents will not bring their buyers to the home if they don't get paid.
You are going to be working very closely together, so establishing a relationship with your real estate agent will make everything flow a lot smoother. Do not be afraid to ask them a lot of questions. It is their job to provide you with as much information as possible to ensure your real estate transaction is easy and error-free.

Get a top-rated REALTOR®
Tell us a bit about you and the property you are buying or selling.
Looking for a top real estate agent? Contact a Fivewalls real estate agent today!