Tips & Advice
Last Updated: Jan 22, 2021
Before you put an offer on a property you want to purchase, your real estate agent will ask you to sign a Buyer's Representation Agreement.
In this article:
What is a Buyer's Representation Agreement?
Simply put, this is a legal document that formalizes your working relationship with a real estate agent to buy a new property. It details what services you are entitled to, and what your real estate agent expects from you in return.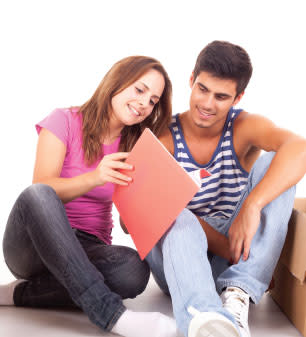 Signing this agreement is not a legal requirement, and you are not required to buy a home or place an offer during the term of the agreement.
This agreement can be exclusive (you owe a commission to the agent on any home within the agreed time frame) OR non-exclusive (you pay the agent only for homes shown by them).
You can find a copy of a typical Buyer's Representation Agreement here.
Pros
Everything in the agreement is negotiable—you can outline your wants and needs for a property

The real estate agent must act in accordance with the preferences of YOU, including disclosure of all material factors (seller's financial condition, property's true worth, commission split, strengths/weaknesses of property, existence of other offers)

The real estate agent acts as your advocate

The document clarifies expectations

The document lays out commissions

Buyer's don't pay commissions, with ONE exception: If the property is for sale by owner, the commission you would pay is laid out in the agreement—it is a percentage of the for sale price
Cons
Limits you from signing your own purchasing contract

Limits you to one broker

Limits your options for that time period, i.e., prevents you from a private sale or going through a new home/condominium development

Locked into an agreement regardless of personalities

Indemnification clause: the Agent is not liable for any physical condition of the property not disclosed or verified
Get listing alerts straight to your inbox
Thank you! We'll be in touch.
Get house alerts from top-rated real estate agents, it's free!
COVID-19 Clauses in Your Buyer's Representation Agreement
In the wake of the pandemic, the Ontario Real Estate Association has put forward a "Schedule B" to include clauses to protect buyers from penalties if there are delays to the closing date because of COVID-19. These clauses include:
Paperless Closing: for all closing documents to be signed electronically including lawyers.
Delay of Closing if Third Parties are Unable to Close: if the buyer's bank or mortgage lender, Land Registry Office, property insurers or other entities temporarily stop operating due to COVID-19, then the closing date is automatically delayed for 10 business days. However, if the delays exceed 60 days, then either the buyer or the seller can choose to terminate the purchase and sale agreement.
Delay of Closing and Title Insurance: this protects any delays by the Provincial Government to the Land Titles system in the event that there are more closures from the pandemic.
Automatic Delay of Close if Either Party is Quarantined and Cannot Sign: this protects the buyer and seller if they need to be quarantined resulting in their inability to complete the transaction. If this happens, the closing date will be automatically extended for 30 calendar days.
Read about other clauses and agreements that are important to sellers when they sign a Listing Agreement.
Top 5 questions to ask yourself before signing a Buyer's Representation Agreement
1. Is the information on the agreement correct?
Property Type (Commercial/Residential)
Location (Geographic Region)
Names of brokerage and buyer(s)
2. Am I happy with the length of the agreement?
A BRA will typically last 90 days, and rarely exceeds 6 months. You will need to initial the agreement if it does exceed 6 months.
Get a top-rated REALTOR®
Tell us a bit about you and the property you are buying or selling.
3. Do I understand how my agent's commission will be paid?
Commission is typically 2.5% for the buyer's broker
The seller pays the commission, unless it is a "for sale by owner" property, in which case it would come out of the sold price
If, during the house hunt, the listing states a lesser commission than your agreement, you are responsible for paying the difference
4. Do I understand the terms of the holdover period?
This details the period after the agreement expires that you would still need to pay commission to the agent if you go to the seller directly
This typically lasts 30-90 days after the agreement's expiration
5. Is my agent only representing me?
Multiple representation occurs when the agent OR broker represents both the buyer and the seller in a transaction. With multiple representation, no information will be confidential.
In Ontario, a multiple representation agent or broker is required to disclose information to both the buyer and seller, and receive written consent from all parties (a standard OREA Confirmation of Co-Operation and Representation form)
In British Columbia, multiple representation is prohibited, effective March 15th, 2019
Mortgage Interest Calculator
What Is A Mortgage?
When you purchase a house, you are making monthly payments to pay it off. You borrow money from a bank in order to pay for the mortgage and are paying the bank back. Learn more about mortgage
Down Payment
The down payment is the amount you will pay upfront to obtain a mortgage. Learn more about down payment
Interest Rate
An interest rate is charged with your mortgage since you are borrowing money from them. The smaller the amount you borrow, the lower your interest charge will be.
Mortgage Term or Amortization Period
The amortization period is the total length of time over which you plan to pay off your mortgage.