Buyers, Tips & Advice, Real Estate Agents
Last Updated: Feb 22, 2019
Before you get too excited about putting an offer down on a home, you should create a checklist of questions for your REALTOR®. This will help you be prepared and have realistic expectations.
The property you are looking at may have a lot of history behind it, whether good or bad, that you may need to know. Rushing into a house you think is perfect but finding out it comes with a lot of problems could really hurt you financially, and unexpectedly.

Here are some examples of what to ask.

1. How Long Has It Been On The Market?
Ask your agent why they think it may not be selling. This could be the perfect opportunity for you to ask if you think they would accept a lower offer.

2. Have There Been Other Offers?
Unless the sellers have disclosed that information, your REALTOR® will let you know that other people are definitely interested, but likely will not tell you the price they offered.

3. How Old Is The House/When Was The House Originally Built?
An older home may seem charming at first, but if it is going to come with a lot of costly problems, you may want to continue house hunting. The upkeep may be harder, especially if it comes with an older roof, old appliances, if you want heating and cooling systems installed, etc.

4. How Much Have Other Homes In The Area Sold For?
If your agent is an expert of the area, they will know what other homes are being sold for and what you should likely offer the sellers. They may even know what other homes in the area are going to be on the market soon and you can get a chance to look before anyone else.

5. How Long Did The Sellers Live There?
You may not want to invade the privacy of the sellers and ask why they are moving, since it could be something personal, but you could always ask how long they owned the home for and what the sales history is like. Knowing previous owners have lived in the home for a longer period of time will be a great sign.

6. What Changes Have Been Made By Sellers?
Whether they renovated it just before selling, or made upgrades a long time ago, you will want to know what changes were made and if they have updated appliances, flooring, what walls were taken down, etc.

7. What Is Happening In The Neighborhood?
It is not just the home you should ask questions about. You will want to know about the area too. If your real estate agent is an expert in the area they should be able to tell you if construction plans are underway, what new amenities will be introduced, etc. Also ask what the traffic can be like and if it is a school zone or business area. That should be able to determine what times of the day will be busiest.

8. Have The Owners Had Pest Problems?
This can be a huge issue. If they have had ongoing problems with pests like rats, mice, ants, termites, etc., it can really hurt the foundation, the insulation in the walls, and the floors and ceilings. Pest control can be expensive and may not be a cost or problem you are willing to tackle.

9. Are There Trees Next To The House & Are They In Good Shape?
Asking about the trees around the home is just as important as other questions. If there is a bad storm, having that tree, or even a big branch, fall on your roof, your car, or through a window can be a huge expense and a huge safety issue. If it is an older tree, you will want to consider having it cut down, which is another cost you may not be able to budget for.

10. How Do I Make An Offer?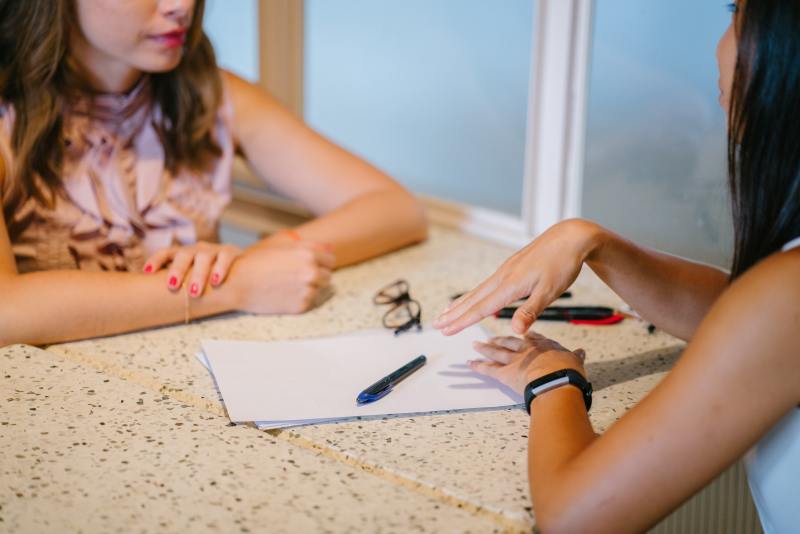 Your REALTOR® will be upfront with you and explain to you what is and is not a good offer. If they are an expert in the area, they will be able to tell you what other homes are being sold for and if the seller will accept it or not. In no way will they discourage you or make you go outside of your budget, but knowing why the sellers did not accept your offer will help you understand what you will need to do for the next one.
These are just a few examples of what to ask your REALTOR®, but there are definitely more things to consider. Make sure you create a list of questions beforehand, so you understand more about the property you could potentially own next. Not asking questions could end up costing you more money than you ever expected to budget for.
Check for top Fivewalls agents here:


Agent Name: Cynthia Y. | View Agent Profile>>
Serving Area: Markham, Newmarket, North York, Richmond Hill, Scarborough, Toronto, Vaughan
"I pride myself on serving clients to the best of my ability and always keeping their best interests at the forefront."


Agent Name: Natasha P. | View Agent Profile>>
Serving Area: Guelph
"I work directly with my clients and ensure the process of buying/ selling or both is smooth and as stress free as possible."


Agent Name: Paul L. | View Agent Profile>>
Serving Area: Markham, Newmarket, North York, Richmond Hill, Toronto, Vaughan, York
"As a seasoned Real Estate Broker I do what I enjoy most: helping people in an industry and city I have much passion for."