Market News, Buyers
Last Updated: Jan 27, 2021
Moving to Toronto is a big decision. There are many different neighborhoods in Toronto to choose to fit your needs.
These up and coming neighborhoods in Toronto are a great place to start searching, especially for younger adults who are looking for a job in certain areas too. They are rapidly growing and expanding their horizons, so young adults, businessmen, and seniors looking to retire, can find a place they fit into well.
In this article:
Distillery District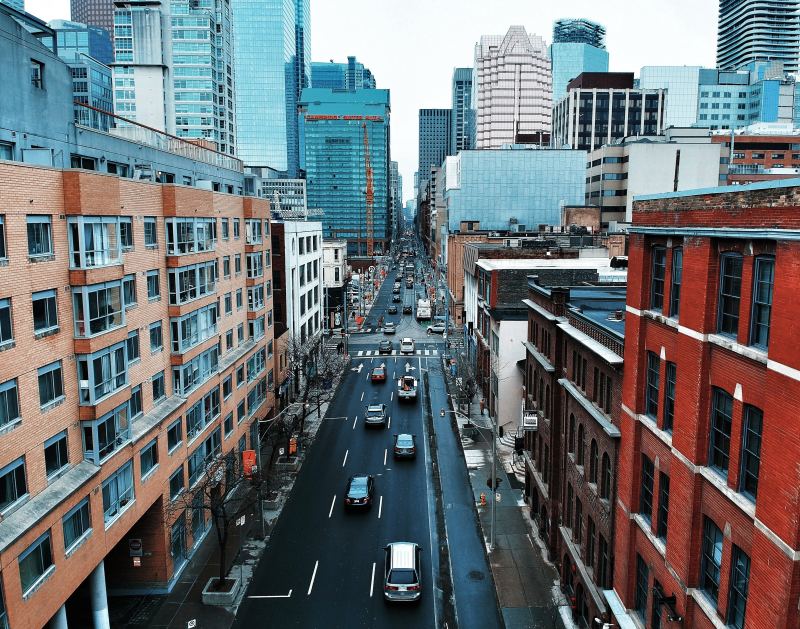 What began in 1832 as just a windmill in a field, started expanding into beautiful Victorian structures in the 1850s. Some of the original buildings from the 1850s-1890s remain.
All the beautiful architecture can be seen outside where it is just pedestrian accessible. You are also able to walk inside to see the exposed original brick in the many different shops, restaurants, cafés and galleries too. Different events, such as the Toronto Christmas Market, are held here every year, and wedding parties can be seen regularly walking around having their photos professionally taken with the beautiful, artistic, buildings.
Condos and apartments in the area overlook the fabulous structures, with some balconies even overlooking the peaceful pedestrian strip. Although the prices have gone up in the past few years, they are still holding steady compared to other neighborhoods, with condos, lofts and apartments available for viewing. Whether you need a 1 or 3-bedroom place to live, your options are endless. If you plan to purchase a property in this area, talk to a seasoned realtor in Distillery District to help you make informed decisions.
After a day at work, you can find a relaxing, professional, and delicious seafood restaurant, Pure Spirits Oyster House awaiting your arrival, and for dessert, the Soma Chocolate factory is further down the strip to indulge in your sweet cravings.

Homes For Sale In Toronto
Success! Fivewalls Concierge will reach out and confirm the areas you are interested in for listing alerts.
Sign up to see a list of homes for sale in Toronto.
Birch Cliff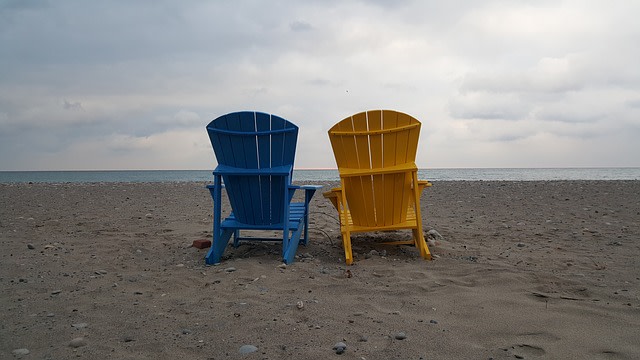 Birch Cliff is located along the Scarborough Bluffs and the Lake Ontario. In the early 1900s, this was where Torontonians built their cottages until it started becoming a year-round residential area between 1910 and 1920. After World War II, it only started getting bigger and soon community centers, schools, and golf courses were being built.
With it being very kid friendly and having a selection of schools close by, Birch Cliff is a hot neighborhood parents are looking at, especially with the housing prices being in their range. Many of the bungalows and two-story homes date back to the 1910s and back onto beautiful, large, scenic properties.
There are 11 parks along the Scarborough Bluffs which include well-maintained trails, booming beaches, and luscious gardens. Near-by these parks are petting zoos your children can learn about the different animals and how to take care of them, what goes into farming, and how to get involved with their fundraisers. Properties in Birch Cliff have risen in demand over the last decade, see a list of experienced real estate agents in Birch Cliff who can help you with your property purchase.
West Don Lands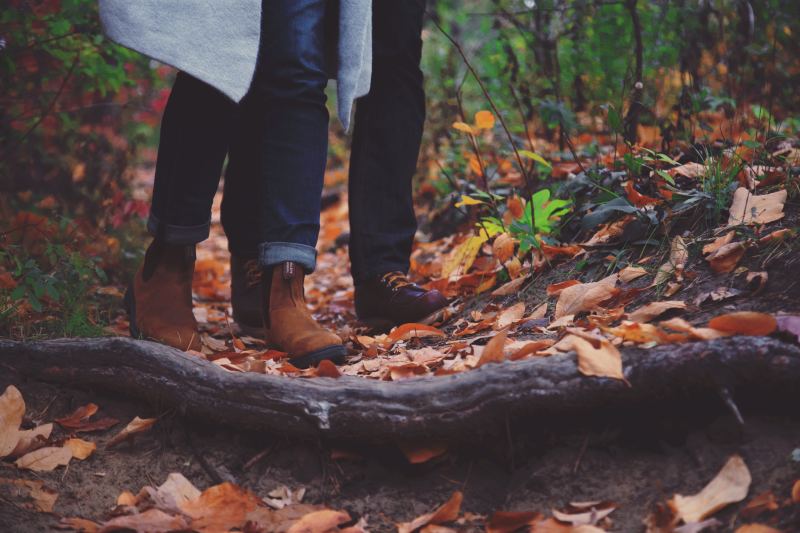 Anyone who is looking for an eco-friendly water-front property will certainly be interested in West Don Lands. Surrounded by beautiful parks, nature trails, and the river, it is easy to fall in love with this up-and-coming location. Find an experienced real estate agent in Toronto who can help you with your property purchase.
Being rated as one of the highest communities for convenience and accessibility, it is easy to see why. With only a 15-minute walk downtown or to the Distillery District, and being close to public transit, people of all ages can easily get from A to B. It is also a very close-knit community that is dedicated to remaining sustainable for future generations and creating a positive impact. Safety is also a number one concern with pedestrians and cyclists in the area, so developers have built the first "Woonerfs" in the area. Woonerfs were first introduced in the Netherlands and have become popular throughout growing cities across the world. They are a shared space for cars, cyclists and pedestrians and encourage drivers to slow their speed down. West Don Lands is the first area in Toronto to start using these and developers have plans to use them for future projects.
Affordable units started being built in 2014 and are continuing to develop into a neighborhood for growing families or seniors looking to retire. Many rooms of your condo, whether you are renting or buying, will have stunning views of the city and shining water where you can watch the sunset with your loved ones.

Riverdale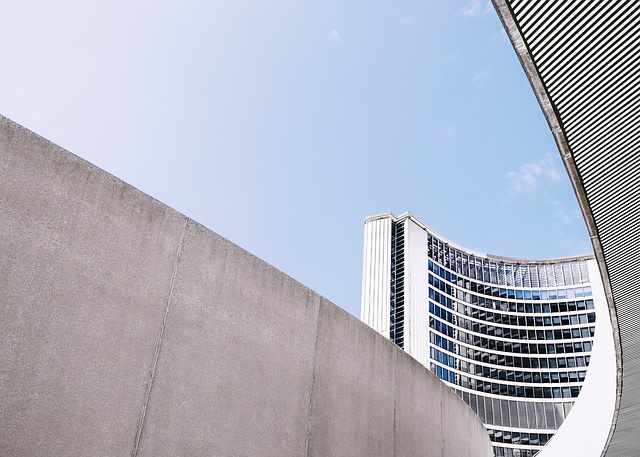 Affordable Victorian homes is what Riverdale is known for, as well as being one of the largest green spaces in Toronto. But the area is known for so much more.
The Victorian homes in the area were built in the 1880s and although most of them have undergone modern renovations, the original homes are still standing. Some condos are also being built in the beautiful historic churches too, where the exposed brick and floor-to-ceiling windows will light up your living space. Although it is becoming more expensive than the other neighborhoods listed, Riverdale still offers families affordable starter-home prices. Fixer-uppers are also available for those looking to revamp their living space into the home of their dreams. See a list of experienced real estate agents in Riverdale who can help you find the right property in this area.
Gerard Square shopping center is conveniently located in this bright and vibrant east-end neighborhood, as well as many booming shops along the street. Italian food, Vietnamese, Caribbean, fast food, fancy bars – you will find anything you are looking for, including the very popular Greektown. The Taste of Danforth festival, held in August, is one of the most popular festivals in the GTA that takes place in Greektown every year for 3 days. With lots of food to taste test, kid-friendly zones and lots of entertainment, you are bound to have fun being "Greek for the day", as all the 200,000 Greek vendors like to say.
Riverdale Park East, Riverdale Park West, and Withrow Park are located within Riverdale's neighborhood if you are looking to take your children, or go for a jog. Riverdale Zoo is also another kid-friendly activity to look into, where you can learn all about raising livestock to horticulture. Riverdale is becoming more popular, with homes selling quickly, because of its location to downtown businesses. It is a very easy location to get to and from work, as well as picking your kids up from school at Withrow Avenue Junior Pubic School. Don Valley Parkway is easily accessible from all points of the neighborhood too, for those who need to travel outside of the city.

High Park
Known for its stunning display of Japanese cherry blossom trees in the spring, High Park, which spans over 400 acres, has a wide range of walking trails and room for various recreation activities. After walking through the park and smelling the sweet blossoms, which typically can only handle Canada's cold climate for a week, head over to Jamie Bell playground, whose big castle-designed play area will make your kid's eyes light up. Afterwards, there are off-leash sites to take your pets and let them run free. If you want to grab a bite to eat afterwards, or need to catch the bus or train, transit and other city amenities are close by for your convenience. Horticulturists in the area are bound to love the vibrant display of all the various types of plants and flowers either outside or in the High Park Greenhouses that cover 40,000 square feet.
With houses dating back to the 1880s, High Park has a wide range of Victorian and modern style homes, townhouses and condos, for people to choose from. Families with small children are the main clients, with High Park Public School and the large park being so close. The homes in the area sell quickly, so if you have one in mind, it is best to act fast. The area is especially becoming more popular for people still wanting to be in the city, but also near a luscious green space to enjoy with their family. Here are some real estate agents in High Park who have worked in the area for many years and can give you some knowledge about finding a property.
Little Italy
After having a coffee or delicious Italian pizza at the popular Café Diplomatico, that has been known for attracting filmmakers, take a walk around and check out all that Little Italy has to offer.
Even though the name suggests otherwise, Little Italy is very multi-cultured. It was a popular area for Italians moving to Toronto in 1920, but since then has become known for Portuguese and Japanese-style restaurants and shops. Spring Sushi is a top-rated restaurant in the area, located on Dundas St., that has some of the best, fresh, all-you-can-eat sushi around. DaiLo is another Asian-inspired restaurant whose food, atmosphere and prices, are hard to beat.
Dewson Street Junior Public School is conveniently located in the area for your kids, which was built back in 1876 and only had 76 students enrolled! Almost 100 years later, it expanded to the 3-storey building it is known as today. Central Toronto Academy High School is also in the area and has a wide range of clubs for your teenagers to be a part of.
Most of the attached, well-structured Victorian homes were built in the early 1900s and are a great starter home for younger adults. With prices having remained steady in the area and the community always giving you a warm welcome, it is a great location for growing families to start out. If you are interested in moving to the area, here are the top real estate agents in Little Italy who have worked in the area for many years.
Get listing alerts straight to your inbox
Thank you! We'll be in touch.
Get house alerts from top-rated real estate agents, it's free!
Davenport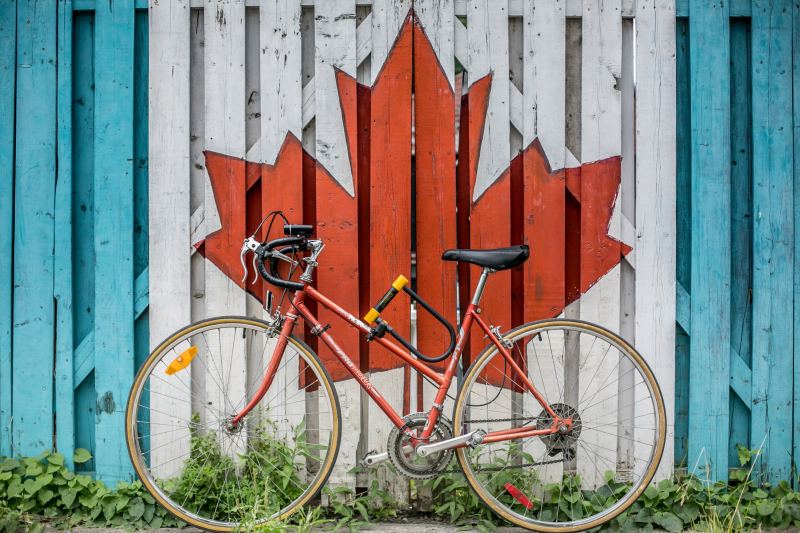 Davenport was mainly farmland back in the 1860s until it started expanding into a residential area in 1909. But history goes back even further. Davenport was a major foot path for trading routes for First Nations, who traveled back and forth between Niagara and Montreal in the 1600s.
It was mainly a large forested area until settlers started arriving in the 1790s. The First Nations trading routes were what made settlers in the 1800s able to travel back and forth in the city easily. Toll routes were installed along the roads to help with funds and one of the toll cottages remain. You can visit the site and learn more about the fascinating history and how this area came to be at http://www.tollkeeperscottage.ca/.
Walking along the sidewalks you will find market fresh produce and beautiful local flowers different vendors have to offer. There are many different restaurants to grab a bite to eat in, such as Dante's Inferno, whose sandwiches and pizzas are out of this world. Hillcrest Park is near-by if you would rather have a picnic or take a stroll after filling your hunger with the amazing food Davenport has to offer.
Davenport's residences are proud of the history that helped form where they call home. Most of the homes were built between 1900-1929 and the townhouses were not introduced in the area until the 1980s. Condominium style apartments and older homes are mainly what is marketed in the area towards younger adults who are first buyers. Find an experienced real estate agent in Toronto who can help you with your property purchase.
Junction Triangle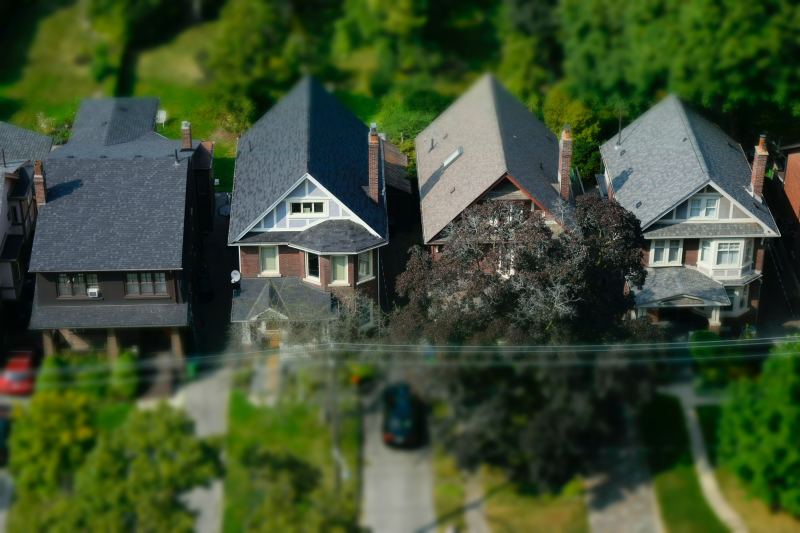 Called Junction Triangle because it is settled between 3 railway tracks, is in the west-end of Toronto. Residences referred to it as West Toronto until over 200 people voted to name the area Junction Triangle in 2010.
What was once mainly industrial, has now rapidly grown as a residential area. In the 1970s was when people started moving into the area and quickly became concerned with all the pollution the factories were emitting. Many of them closed down in the 1990s and quickly started attracting more people to turn the industrial buildings into beautiful, open-concept, floor-to-ceiling lofts. Sale prices on homes have started rising, since it is in the middle of the city and in close proximity to everything, but affordable houses for smaller families are available too.
Even though the neighborhood is surrounded by railway tracks, you will also find yourself surrounded by parks, with High Park being in walking distance. Junction Gardens, a shopping and business district, is close by when you feel like shopping or just sitting down and relaxing with a coffee in their many cute cafés. And every year Junction Farmer's Market holds a Junction Night Market in July to raise money for programs and organizations dedicated to people being able to access fresh, sustainable food. This close-knit committed community come together to help one another, and you can be part of it too. They are always looking for volunteers in the area to help with events and fundraising. Here is a guide on hiring the right real estate agent in the Junction Triangle.

Leslieville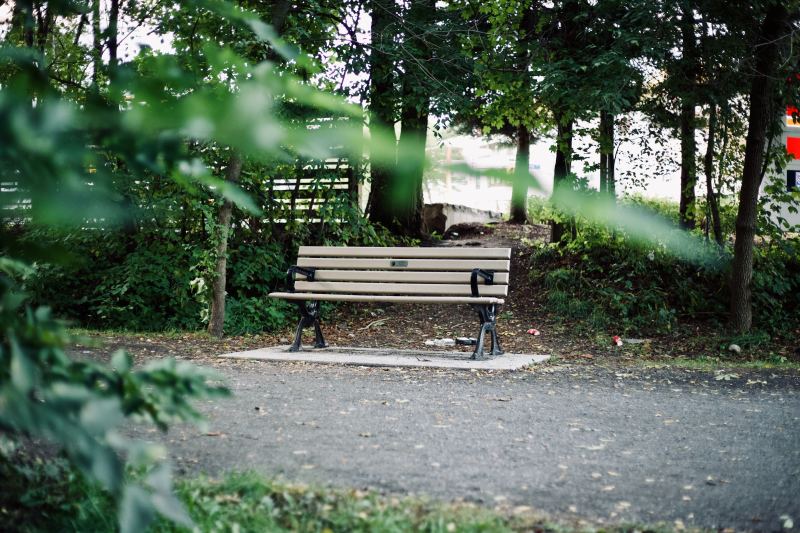 Leslieville is widely known for being a quiet "village". It is in walking distance to downtown Toronto for nights you want to go to a modern bar or restaurant, or perhaps you want to sit at a quiet café or the peaceful Queen Book bookstore.
This area is appropriate for all ages who are looking for a cozy home built in the 1900s, though it mainly attracts young adults. Some homes have been remodeled to fit into the modern scene but can still be found at an affordable price. Luxurious loft-style apartments are available too, for the area was once known for its family-run businesses in the 1950s. Because the area has vastly expanded since then, renting and buying prices are increasing, but are still more affordable than downtown Toronto. Speak to an experienced real estate agent in Leslieville about property prices.
Young adults, who are either single or have a small family are interested in the area because of the chic clothing shops and local markets that are popping up. The streets are also lined with either retro or vintage furniture stores to redecorate their beautiful lofts or home. Shopping outside the neighborhood is easy too with city buses and streetcars conveniently located nearby. But even though the area has grown, a lot has still remained the same in order to keep the history alive that dates back to the 1800s. Even then it was considered a quaint, quiet village and still has the same reputation.

Liberty Village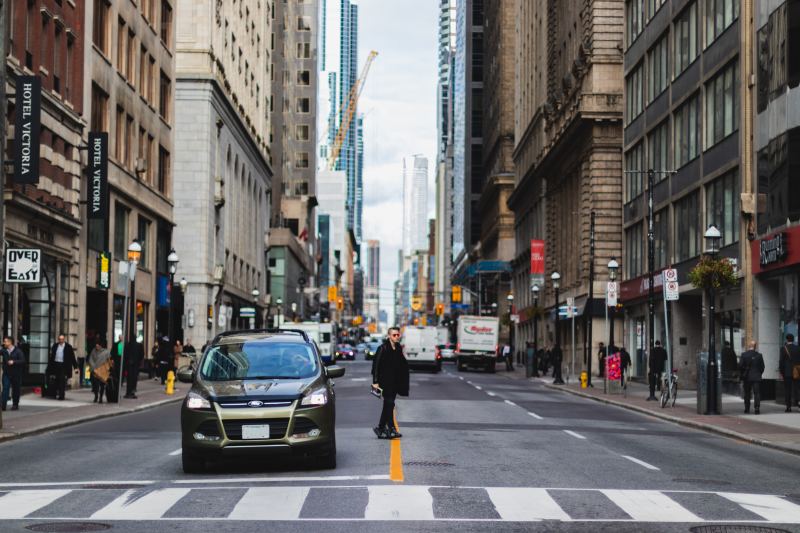 Once known for its railways and industrial buildings, Liberty Village has taken advantage of the older structures to turn into beautiful lofts for city-dwellers, much like Junction Triangle.
During the Battle of York in 1813, Liberty Village was the base for the Canadian military. The British army and a group of Indigenous peoples help to defend York as best they could, but the Americans were able to defeat them and occupied the town briefly. You can still visit the original buildings and learn about the history and the brave men. To learn more about the history, and tour around other museums, visit https://www.toronto.ca/explore-enjoy/history-art-culture/museums/.
Townhouses, lofts, condos, and modern Victorian style homes are scattered around the area and is a huge attraction for young adults. Lots of cool shops line the streets, along with cafés and restaurants, such as Local Liberty Village that serves some of the best burgers around. Williams Landing is another great choice if you want to grab a drink and delicious pizza and is vegan and gluten free friendly. If you are a concert fanatic, the Molson Amphitheatre is in walking distance, which means so is the lake! Whether you are in a walking, jogging, or biking mood, the lakeshore trail is there for your convenience.
A large mixture of businesses are in the area as well, so it is an easy location to travel back and forth to work. If you work further away, the GO train or bus terminals are on every corner, or you can easily get onto the Gardiner Expressway. The area is generally more quiet than other areas though, especially with the peaceful Lake Ontario flowing close by.
The area is appropriate for all ages. It is known for being one of the cleanest neighborhoods and there is lots of parking available around the area if you are entertaining family or other guests. Lofts, apartments, condos and luxury penthouses are available to suit any of your needs with prices remaining quite stable compared to downtown Toronto. Speak to an experienced real estate agent in Liberty Village to learn more about property prices in the area.
Trinity-Bellwoods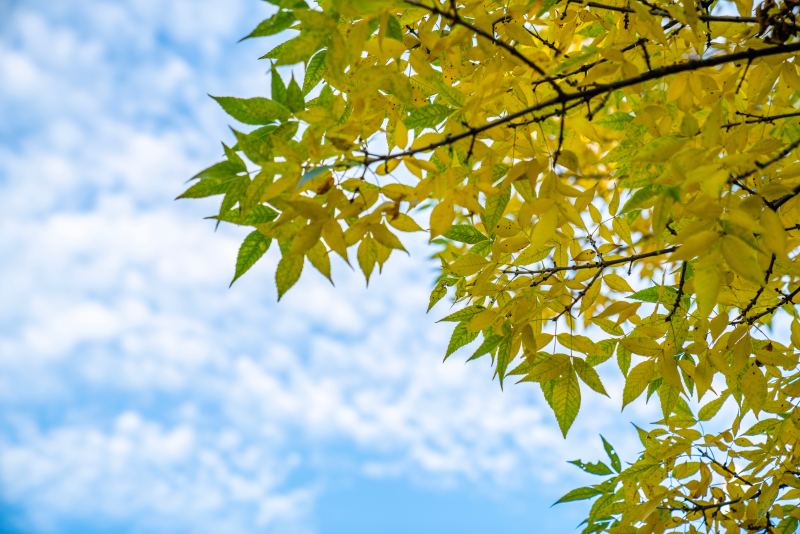 Close to the Kensington Market for all your fresh produce essentials, Trinity Bellwoods is the perfect inner-city area to check out.
Also mixed with older architecture and modern designs, there are so many different shops to visit, whether that be coffee shops, modern furniture stores or trendy fashion shops such as Crywolf. It is mainly a store for younger adults that are looking for hipster-style clothing or jewelry. Tusk is another women's clothing store, also offering beautiful accessories and luscious smelling natural perfumes, that suits all ages and is located on Queen Street West. Bang Bang Ice Cream & Bakery is a must visit. They serve home-made ice-cream in a delicious waffle that you can enjoy on your walk down the street to other locations. Perhaps the Bellwoods Brewery if you looking for a local drink to try, or Pilot Coffee Roasters if that is more your style.
Trinity-Bellwoods park surrounds the area, which is easily accessible no matter your location. You can see what is growing inside the Greenhouse or play at the park that has a neat jungle gym to climb around on. If you are looking to travel out of the neighborhood, transit is nearby, and in case of any emergencies, the Toronto Western Hospital is in a short distance too.
The area is great for people of all ages but is mainly attracting younger families who want to be near the beaches and the park. It is also a great location to purchase a cheap fixer-upper and create your dream home. Homes that are already remodeled to fit into the modern scene are definitely more on the expensive side, but Victorian homes can easily be found for a good price. We work with many top real estate agents in Trinity Bellwoods who can help you with your property purchase.
Weston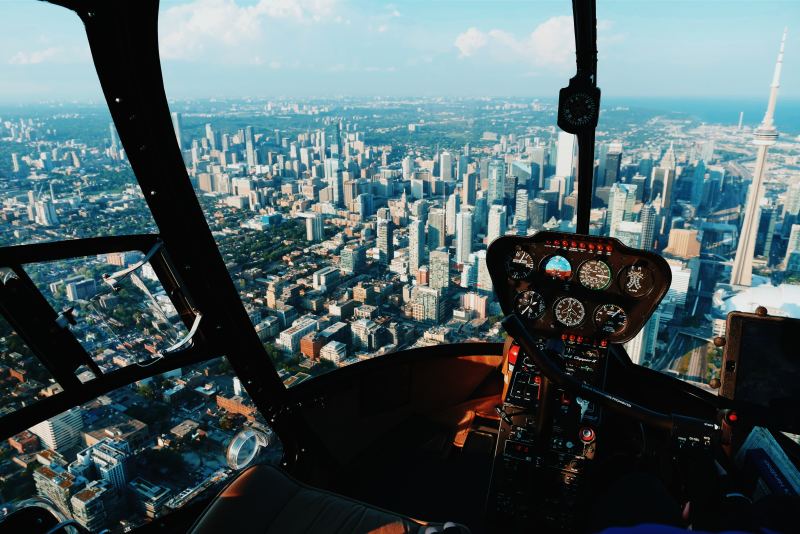 Much like Leslieville, Weston has a very quiet "small town" feel. It actually remained an independent town until 1967. Some of its original architecture and beautifully built brick homes remain in the area, making it well sought after. Find an experienced real estate agent in Toronto who can help you with your property purchase.
History dates back in the area to 1600s and you can read about the interesting stories on plaques that snakes its way around Toronto. You will learn about the Toronto Carrying-Place Trail used by Native peoples and French fur traders to travel back and forth from Lake Ontario to Lake Simcoe. The Weston Farmer's Market runs from May to October and is one of the cities oldest markets, running since 1979. You will be able to find tons of vibrant flowers, garden-fresh fruits and vegetables and locally owned food trucks. This makes Weston a great neighborhood for people of all ages. Working younger adults will find it an easy location to get from work to home and seniors will enjoy all the shops in the area, particularly Squibb's Stationers, one of the oldest running bookstores in Toronto.
Weston is also known for being one of the most biker friendly areas, which was home to Canada Cycle & Motor Co. Ltd, one of the largest bicycle manufacturers in the nation. The store is no longer there but they supplied bikes to soldiers during World War II. You can follow a biking trail all the way to the waterfront or to travel to work. Transit is very easily accessible as well.
Weston Golf Club is nearby too, where Arnold Palmer, one of the most successful golfers, won his first professional game.

Get a top-rated REALTOR®
Tell us a bit about you and the property you are buying or selling.
These are some of the most affordable neighborhoods you may find yourself and your family living in, with many of them still expanding. The top real estate agent in Toronto can definitely help you choose the right area for you. But no matter where you end up, there are so many different places to check out and have become your regular hangout spot, or even build new traditions with your loved ones.
Certain neighborhoods in Toronto may cater to different age groups, but there are other places that give you a warm welcome no matter your age. And no matter where you end up, the cultural vibe in each neighborhood is more than welcoming.
The history behind each location is fascinating and Torontonians are proud they can call it home. It definitely is hard not to fall in love with the ever-changing vast city of Toronto.
Check out our top agents in Toronto:

Agent Name: Safran L. | View Agent Profile>>
Serving Area: Brampton, East York, Markham, Newmarket, North York, Richmond Hill, Scarborough, Toronto, Vaughan
"With over 15 years of negotiating experience, I go the distance to ensure your best interests are protected."


Agent Name: Ingrid H. | View Agent Profile>>
Serving Area: Etobicoke, Toronto
"In my business, YOU as my client are the most important person. Your experience with me should be seamless and hopefully the least amount of stress as well."


Agent Name: Claude B. | View Agent Profile>>
Serving Area: East York, Oakville, Scarborough, Toronto
Claude is a great listener and will make sure your goals are met with his strong negotiating skills. He can also speak English, French, Italian and Spanish.