Buyers, Market News, Tips & Advice, Investors
Last Updated: Jan 24, 2022
We have identified the top 10 up-and-coming neighborhoods in Ottawa for your real estate purchase and a list of top real estate agents in Ottawa who can help. We have gathered a list of neighborhoods that are gaining popularity and are becoming very attractive for first-time buyers who are getting into the real estate market.
Wondering if Ottawa is a good place to live?
According to MoneySense Magazine, The City of Ottawa was ranked the best place to live in Canada. Ottawa is known for having a strong economy and high income, as well as ranking high for being pedestrian and transit-friendly. The city was also ranked #1 as the best place to live for newcomers to Canada as well.
In this article:
1. The Golden Triangle
One of the main reasons The Golden Triangle is an ideal location for Ottawa newcomers or young adults is because it is actually quite affordable. Most homes are two-storey family homes that were built between the 1980s and 1930s and prices can range anywhere from the mid 700's to high 900's. But not only is it a great location to find a sturdy and historic family home, it is also home to the the Rideau Canal and the infamous Ottawa City Hall. On your days off you can enjoy walking along the water or touring the City Hall. In the winter, take the family skating on the 202km long frozen canal that attracts millions of visitors every year, typically from January to early March. You will never be bored in this neighborhood, for there are tons of activities for the family and top-rated restaurants and cafés to check out.
Homes For Sale In Ottawa
Success! Fivewalls Concierge will reach out and confirm the areas you are interested in for listing alerts.
Sign up to see a list of homes for sale in Ottawa.
2. Little Italy
In the 1900s, Italian immigrants mainly settled in this area and more followed during World War II. In the 1960s, changes started to be made and a high school was built, along with businesses and more houses. Little Italy is also home to Italian Week Festival every June where you can enjoy live entertainment, delicious Italian food and baked goods, and shopping. Townhomes, low-rise condos and detached homes can be found in this area with prices ranging from $620,000 - $1,00,000 depending on what you are looking for. Many homes still hold their 1900s charm, though there are newly built homes available as well. It is a great little neighborhood to settle down and start raising a family. Find top local real estate agents in Ottawa to find the most affordable properties in this neighborhood.
3. Lowertown
Lowertown is a great neighborhood for young adults looking for a starter home or to be close to hip clothing stores and coffee shops and breweries. There are a lot of one-bedroom condos available for single adults with prices ranging anywhere from $480,000 - $580,000. Single-family two-bedroom homes are available too ranging from $870,000 - $900,000. ByWard Market is conveniently located nearby, as well as Lowertown Brewery on York Street that serves homemade food and craft beer. If you work outside the neighborhood, transit is easily accessible, but the area is also known for its walkability and numerous walkways and biking paths.

4. Kanata
As of January 2022, the average price homes are selling for in the area is $864,873, with townhomes and condos selling for a bit less.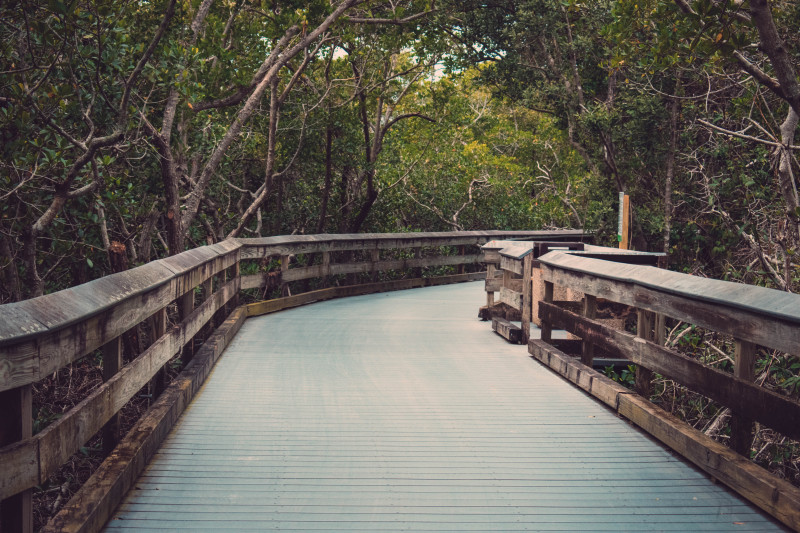 Kanata was seen as its own city and did not actually become a part of Ottawa until 2001. It is now one of the largest suburbs of Ottawa and attracts young adults or young families because of its charm, affordability and location. Downtown Ottawa is about 27 minutes away, or take a two and a half hour drive to Montreal for the weekend. If you want to stay in town, outdoor enthusiasts will love visiting South March Highlands Conservation Forest, which provides breathtaking views in any season, or walk along Old Quarry Trail, a popular spot to feed birds right out of your hand or catch a glimpse of deer. Make sure you speak with trusted realtors in Ottawa if you plan to buy a house in this area.

Did you know? Kanata is an indigenous word meaning "village" or "settlement". That is where the name Canada originated.

5. The ByWard Market
If you are looking for a one or two-bedroom condo, the ByWard Market area is a great place to start looking. Not only are condos affordable in the area, but it is also an ideal location. Transit is easily accessible, or you can walk anywhere in the area, and you can buy your groceries at the ByWard Market! The ByWard Market attracts many visitors to the area every year. Known for its various stalls that sell fresh produce, flowers, cheese, chocolate, baked goods, and everything maple, you are bound to find anything you are looking for (or craving!). Not only is the market close by for you, but you can also conveniently enjoy an escape room, the cinema, spas, or yoga centre. If you want to head to the Rideau Canal afterwards, it is about 15-20 minutes away.
Get a top-rated REALTOR®
Tell us a bit about you and the property you are buying or selling.
6. The Glebe
Homes prices in this neighborhood have definitely risen within the past few years because it is attracting more young families than ever before.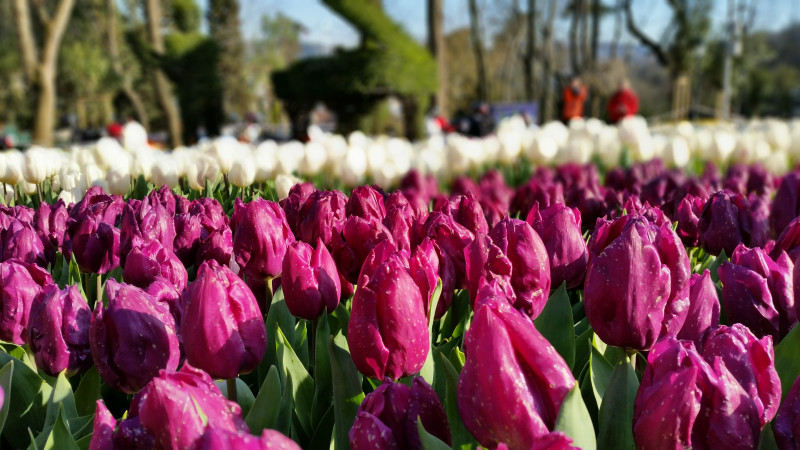 The median age is 36 with most families having young children to attend the neighborhoods highly reputable schools such as Mutchmor Public School, Glebe Montessori School or even Glebe Collegiate Institute. Downtown Ottawa is conveniently located about ten minutes away, or head to Commissioners Park in the spring for the infamous Canadian Tulip Festival. It takes place every May and is a popular attraction for people of all ages as the come together to celebrate the generous gift from the Dutch during World War II, while the Canadian troops fought bravely in Europe and the Netherlands. As thanks, Princess Juliana gifted the Canadians 100,000 tulip bulbs which developed a long-lasting relationship between the two nations. Find top local real estate agents in Ottawa to find the most affordable properties in this neighborhood.
7. Westboro
Westboro's home prices are certainly climbing too, but it is easy to see why this neighborhood is attracting so many new homebuyers and young families looking to settle down. Whether you are looking for a single-family detached home, townhome, or condo, this neighborhood has it all, and in a prime location too. If you need to commute for work, transit is easily accessible, as well as the highway. The Ottawa river hugs Westboro, so if you want to relax and enjoy a walk or bike ride along the water, you are in the right location!

8. Barrhaven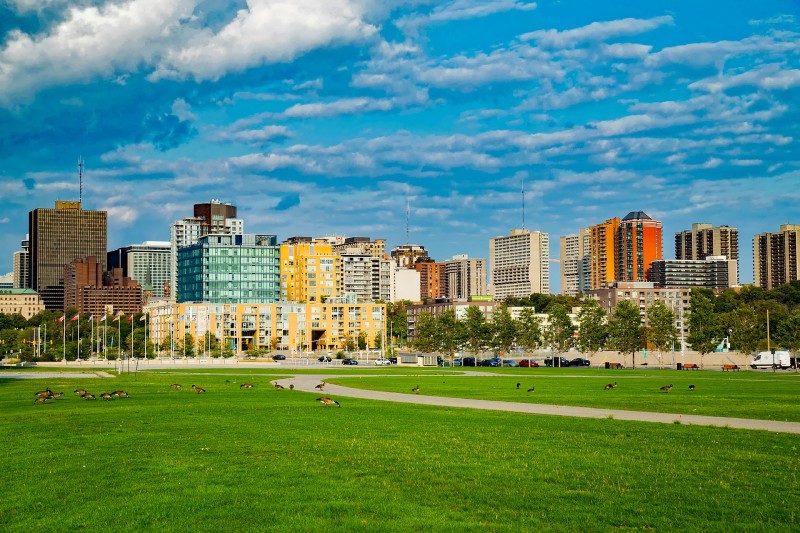 As of January 2022, the average home price in Barrhaven is approximately $838,406. Whether you are looking for a detached home, townhome, or condo, this neighborhood has it all to suit your lifestyle needs, as well as many different city amenities: a library, recreation centres, parks, and more. It is a rapidly growing suburban area with a median age of 38, so young families are certainly enjoying the area. There are great schools in the area too for families with young kids, such as Barrhaven Public School and Half Moon Public School.

9. Hintonburg
The real estate market in Hintonburg has definitely heated up with the average home selling for $800,000 and up. Resident's love walking along Wellington Street to shop, grab a coffee, or eat at one of the many top-rated restaurants. It is easy to stay entertained in this neighborhood with all the live music at Elmdale Oyster House & Tavern or the Great Canadian Theatre Company and there are many local breweries around to taste-test their brews. Parliament Hill or the ByWard Market are about ten to 15 minutes away, or take the family to the Canadian Museum of Nature where you can learn all about Canada's natural habitats, animals, and history. Find top local real estate agents in Ottawa to find the most affordable properties in this neighborhood.
10. Gloucester
Gloucester became part of Ottawa's city in 2001 and has expanded rapidly. New construction homes sell for higher, but there are older townhomes and condos in the area selling for approximately $430,000 - $600,000. New single-family detached homes are selling for $860,000 and higher. There are plenty of public schools in the area for parents to send their kids including Colonel By Secondary School, Terry Fox Elementary School, Gloucester High School, and more. The Ottawa River hugs Gloucester and there are plenty of parks in the area to enjoy as well, like Hiawatha Park or Chapel Hill Park.

When you move to Ottawa, there are many great neighborhoods to consider moving too. Whether you are looking for a neighborhood with plenty of schools, trails, parks, or a variety of restaurants and coffee shops, your lifestyle needs will easily be met with these popular affordable neighborhoods for young adults looking to settle down. Make sure you speak with top local real estate agents in Ottawa who have been vetted for your real estate search.
Get Information About Home Prices In Ottawa!
Success! Check your email for updates from Fivewalls.
Sign up to get monthly real estate market updates.
Our certified Ottawa REALTORS® can help you:


Agent Name: Wadah A. | View Agent Profile>>
Serving Area: Ottawa
"I have direct and personal contacts in the real estate business with developers, builders, renovators, inspectors, lawyers, city development planners, financial advisers, lawyers, and more."


Agent Name: Claude J. | View Agent Profile>>
Serving Area: Ottawa
Claude has over 8 years of experience helping buyers and sellers achieve their real estate goals. His charm and dedication to customer satisfaction is what keeps clients coming back for more. Clients are saying: "Claude is always pleasant and he goes the extra step to make sure his clients get what they want at the best price. Thank you Claude, you're awesome!"


Agent Name: Josh P. | View Agent Profile>>
Serving Area: Ottawa
"My caring and hardworking nature, along with my client-first approach, means that you'll be working with a professional who listens to you, provides expert advice, and works hard on your behalf."
For more real estate experts, see a full list of top real estate agents in Ottawa.