Sellers
Last Updated: Apr 01, 2020
Why is my home not selling? Having your home sit on the market for a while can definitely be draining, constantly wondering why it is not selling or if you will have to lower the price. Do not be discouraged. Having a home sit on the market for a long period of time does not necessarily mean you have to lower the asking price.

What Is A "Long Time" On The Market Considered?
It really depends on the area you are in. In Toronto, the average time a home sits on the market is 15 days. In smaller areas like Halton Hills or even Guelph, it could be 18-20 days. Anything surpassing the current average in the area could be considered "long". Given the recent outbreak of the COVID-19 pandemic, we expect that homes in Toronto will sit on the market for much longer and it could take months to sell a home since showings are limited.

Why Does A Home Stay On The Market For A Long Time?
There are several factors that come into play – current market trends, your REALTOR®, how your home is being marketed, the location, the state of your home, the value of your home and the time of the year. It is important to have a local expert guide you through the process of selling your home so they can help you understand market trends, what is making other homes in the area sell, and how they can market your home to appeal to buyers whether that be by having professional stagers and photographers come in, or having your home appear on various social media platforms/websites.

Should I Lower The Asking Price If My Home Is Not Selling?
Though your home sitting on the market for a long period of time is not always necessarily because of the price, it still could be the reason. The market is constantly changing, so having realistic expectations is key to a successful transaction. Your location will also depend on the asking price. Even after making upgrades to sell your home for a better price, it will still need to affect the current market trends. Your local expert will definitely be able to help you with this and will be able to explain why you may not be able to receive your ideal asking price.

What Can I Do To Ensure My Home Does Not Sit On The Market For A Long Time?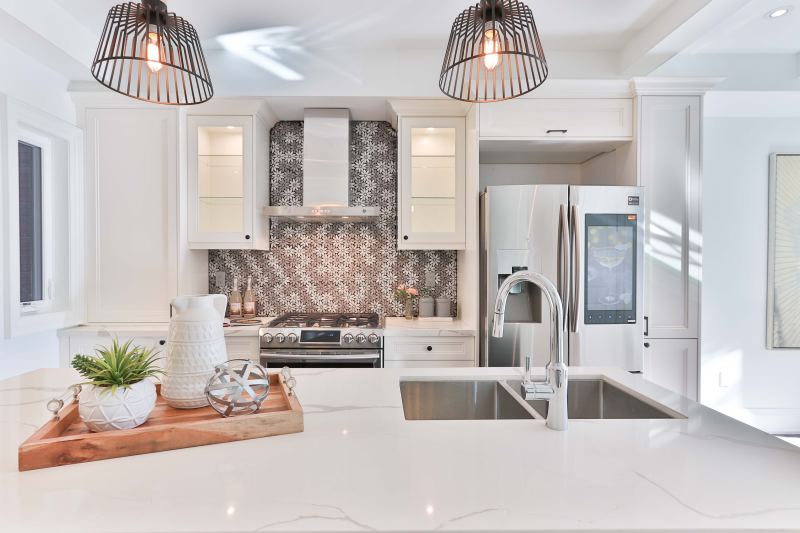 There are many different things you can do to get your home sold quickly>> like having a professional stager come in, painting the inside (and outside) of your home neutral colours, decluttering and organizing, or upping your curb appeal. As mentioned before, making sure you are working with a local expert is important too. A REALTOR® may have been suggested to you by a friend or family member, but if they are not familiar with the neighborhood and surrounding homes, they cannot really help you as best as someone who is used to the area can. Pay attention to the small details too, like getting rid of scuff marks on the wall, repainting the baseboards, cleaning the carpets, etc.

A Buyer's Or Seller's Market?
Before even deciding to sell your home, do a bit of research. If you are wanting to sell your home quickly>> but you are in a buyer's market, it may take longer to sell your home because there are more buyers than sellers. If you are selling in a seller's market, there are more buyers interested than there are homes for sale, so you may have a better shot of receiving a good offer.

There are many different factors that come into play on why your home may be sitting on the market for a longer period of time. Sometimes it may have to do with the asking price, but other times it may have to do with market trends or making your home more visually appealing. Location is a big factor too, so it is important to have a local REALTOR® helping you through the process.

Disclaimer: numbers subject to change.
Need help selling your home? Our experts can answer any of your questions throughout the process:


Agent Name: Pete L. | View Agent Profile>>
Serving Area: London
"My positive attitude is what has driven me to success. I want my clients to be comfortable coming to me for anything, especially first-time buyers who may have a lot of questions."


Agent Name: Riz J. | View Agent Profile>>
Serving Area: Kitchener-Waterloo
"Many of my clients have dreamed about owning that perfect home for years, and being part of turning those dreams into reality is my greatest reward."


Agent Name: Kalpana B. | View Agent Profile>>
Serving Area: Brampton, Milton, Mississauga, Oakville, Toronto
"Your wants and needs are of utmost importance to me. I want to make sure your experience is as smooth and exciting as possible."